Voracious & Rare Beer Festival October 28th, 2022
October 28 @ 6:00 pm

-

9:00 pm

|

$80.00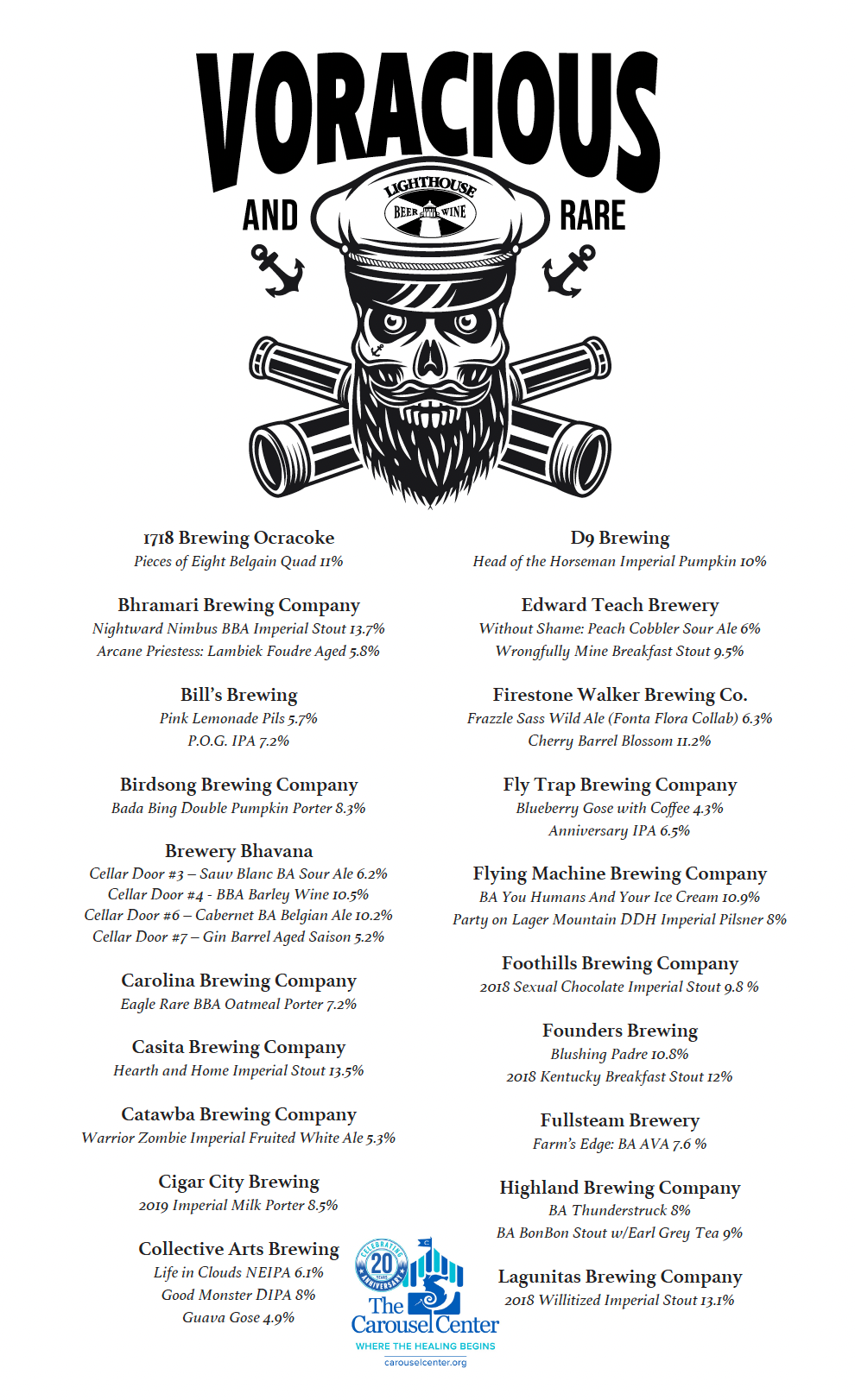 Voracious & Rare Beer Festival
Friday, October 28th, 2022
Think of beers you've never had, some you've never even heard of because that's what we'll have. This is an event for the true beer aficionado, someone that loves to try new things. Get your tickets for October 28, 2022!
Searching for the latest and greatest beer ?— this event is for you!
We host the most amazing, fantastic breweries pouring their most sought-after beer.  The Voracious Rare Beer Festival is a precursor to our large event Saturday, but it is also the ultimate beer geek experience. Tickets are extremely limited, so get yours in hand ASAP. We more than 40 breweries through a rigorous selection process to pour their favorite limited release beers [read as beers you'll never have otherwise].  Included in the evening are tasty appetizers, these delightfully rare & voracious brews, and live music! Tickets are available in the shop and online!
This year we'll be again admiring the USS North Carolina from the banks of the Cape Fear River, enjoying the new beautiful Live Oak Pavilion at Riverfront Park in downtown Wilmington from 6-9 pm. Leave your Sea-Bands and Dramamine at home!
Our aim is to give those wanting a special beer experience the ultimate good time! The larger 20th annual Carousel Center Beer & Wine Festival on Saturday is a great event for those looking to try hundreds of new beers, but the Voracious & Rare Beer Festival is designed for those who already know what they like.   In a more personal setting, you'll be able to discuss and taste libations with the beer makers individually.
Share This Story, Choose Your Platform!