Carousel Center Making Legends Local Gala – 2020 Perfect Vision
Sponsorship Opportunities
Join us as a sponsor and help children heal!  Below are the Sponsorship Levels available for the 20/20 Gala. Every sponsor gets a program listing, as well as a permanent link on this site and showcase spots across social media. Thank you for being a friend to The Carousel Center and the children of North Carolina. You are changing lives, and helping to make more smiles in the world!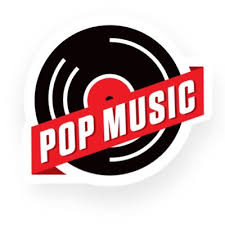 POP  $15,000
Fourteen tickets to 20/20 PERFECT VISION Red Carpet Reception and Lip-Syncing Variety Show.
Live Ad/Logo during Red Carpet Reception, pre-show, and intermission.
Pre-filmed interview
Act sponsor
Acknowledgement from stage
Listing in show program
Logo and link off Facebook event page
Logo and link on agency e-newsletter (Spring 2020)
Social media logo/mentions
ROCK  $10,000
Ten tickets to 20/20 PERFECT VISION Red Carpet Reception and Lip-Syncing Variety Show.
Live Ad/Logo during  Red Carpet Reception, pre-show, and intermission.
Act sponsor
Acknowledgement from stage
Listing in show program
Logo and link off Facebook event page
Logo and link on agency e-newsletter (Spring 2017)
Social media logo/mentions
COUNTRY  $5,000
Eight tickets to 20/20 PERFECT VISION Red Carpet Reception and Lip-Syncing Variety Show.
Live Ad/Logo during Red Carpet Reception, pre-show, and intermission.
Act sponsor
Acknowledgement from stage
Listing in show program
Logo and link off Facebook event page
Logo and link on agency e-newsletter (Spring 2017)
Social media logo/mentions
R' n B'  $2,500
Six tickets to 20/20 PERFECT VISION Red Carpet Reception and Lip-Syncing Variety Show.
Live Ad/Logo during Red Carpet Reception, pre-show, and intermission.
Acknowledgement from stage
Listing in show program
Logo and link off Facebook event page
Logo and link on agency e-newsletter (Spring 2017)
Social media logo/mentions
URBAN  $1,000
Four tickets to 20/20 PERFECT VISION Red Carpet Reception and Lip-Syncing Variety Show.
Live Ad/Logo during Red Carpet Reception, pre-show, and intermission.
Listing in show program
Logo and link off Facebook event page
Logo and link on agency e-newsletter (Spring 2017)
Social media logo/mentions
RAP  $500
Two tickets to 20/20 PERFECT VISION Red Carpet Reception and Lip-Syncing Variety Show tickets.
Live Ad/Logo during Red Carpet Reception, pre-show, and intermission.
Listing in show program
Logo and link off Facebook event page
Logo and link on agency e-newsletter (Spring 2017)
Social media logo/mentions
Easy Listening – Can't attend?  Make a donation of $200 or more and you will be listed as a sponsor.
In-kind donations are gratefully accepted and will be credited at 50% of the donation's cash value with the respective sponsorship amenities provided at that level. Exceptions made at the discretion of TCC's Executive Director.
Questions?  Contact Laurie Taylor, development manager or Justin Sorrels, Event Chair
Join these Sponsors in your support of the Carousel Center Mission
Presenting Sponsor and ROCK