2020 Heart of the Matter & Tinman Awards
Annual Luncheon & Fundraiser

Wednesday, February 5th, 2020
11:30 AM – 1:30 PM at the Hotel Ballast Grand Ballroom
This luncheon is the Carousel Center's annual fundraising event that celebrates and recognizes members of our community who help build resiliency in child abuse survivors and provide exceptional service to children and/or their families in New Hanover, Brunswick and Pender Counties.  Join us and be our partner in Hope at our Heart of the Matter Luncheon.  To reserve your seat click the link below to register or contact, Laurie Taylor, Development Manager at 910-254-9898. This is a fundraiser, there is no charge to attend, we will ask for donations at the event.

Keynote speaker
Tambry Harris, Leadership & Life Coach, Survivor of childhood sexual abuse, found her voice, named her truth and created a vision around how she could help others who have experienced the pain and shame of sexual abuse find healing, strength and freedom.  Join us on February 5th as she shares her inspiring journey of moving from survivor to thriver and be part of a movement that seeks to bring awareness and light into the shame, silence and darkness that surrounds childhood sexual abuse. 
Tambry has a Masters in Applied Psychology and certifications in the areas of Leadership Coaching, Spiritual Direction, Diversity and Change Management.  After spending 16 years in Corporate America, Tambry created her own coaching practice seeing to help individuals enhance their effectiveness and claim lives of significance.
Thank you so much to our wonderful sponsors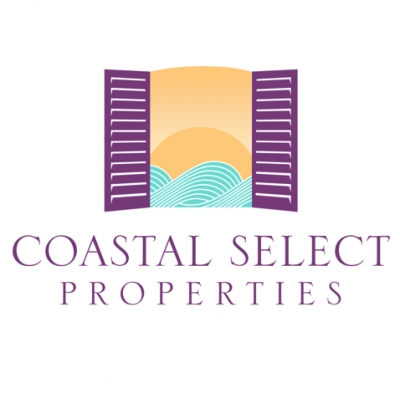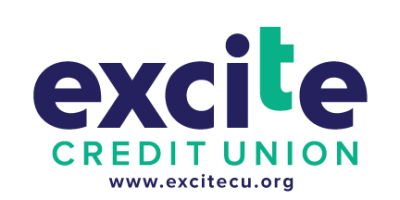 Be a Table Captain, bring 9 of your closest friends and colleagues to fill a table! And pledge to raise at least $1000 from your table for the mission.
Thanks to our sponsors, 100% of all donations made the day of the event
will benefit the Carousel Center.
It is because of supporters like you, at last year's 5th Annual Heart of the Matter Luncheon 325 attendees donated more than $30,500 in proceeds!  Nineteen Community Professionals and Volunteers were recognized and honored as being nominated for the annual Tin Man Awards for their incredible contributions of time and talent assisting child victims of abuse.
Your sponsorship helps make it possible for the Carousel Center to continue its mission to provide a nationally accredited, child-friendly environment to meet the needs of abused and neglected children and to support child abuse prevention efforts in Southeastern North Carolina.  At the luncheon we:
Increase awareness regarding The Carousel Center's mission and services to New Hanover, Brunswick, and Pender counties.
Educate attendees on the current state of our reality regarding child abuse in our community.
Inform attendees of The Carousel Center's mission to provide expert, comprehensive intervention services for child victims of physical and/or sexual abuse.
Honor the 2020 Tin Man Biggest Heart Winner!
Sponsor Details:
Commitments received by October 1 is guaranteed to be on all 2020 materials, website and invitations.
PRESENTING "COURAGEOUS" SPONSOR $5,000
Two Tables of 10 at event.
Prominent logo on poster and program.
Recognition from podium during event.
Social media blast with logo and link to website.
Logo and link on event page on our website.
Opportunity to provide give away item or materials at table
Opportunity to speak and welcome guests.
"BRILLIANT" SPONSOR $2500
One Table for 10 at event
Logo on poster and program.
Recognition during event.
Social media blast.
Logo and link on our event page on our website.
"AWESOME" SPONSOR $1500
One Table for 10 at event
Logo on poster and program.
Recognition during event.
Social media blast.
Please contact Laurie Taylor, development manager, laurie.taylor@carouselcenter.org or 910-254-9898 with any questions.
Thank you in advance for your support of The Carousel Center!
Annual Tin Man Biggest Heart Award
In the iconic 1939 movie, The Wizard of Oz, the Tin Man character traveled to The Emerald City with Dorothy because he believed he needed a heart from The Wizard. In reality. he had the biggest heart all along. The Tin Man was humble, loving, caring and compassionate.
Behind every person in the limelight are usually many who make the road easier, and do a great amount of the work, give of themselves, their time, and/or their gifts.
These unsung heroes are the heart of our community, and they are continually the heart of how The Carousel Center is able to offer the healing services to the child victims of abuse/neglect and maltreatment, who utilize our Child Advocacy Center each year.
Two categories will be awarded at our February event: Community Professional – Awarded to a community multi-disciplinary team partner who goes above and beyond in their efforts to assist child victims of abuse. Nominees may include area Law Enforcement, Prosecutors, DSS Social Workers, Advocates, Medical Providers, Clinicians, or others who collaborate with The Carousel Center to ensure justice, support or healing for local child abuse survivors and their families. Community Volunteer – Awarded to a community volunteer who goes above and beyond in their efforts to assist child victims of abuse through thick and thin. These Biggest Hearts in Cape Fear Community give of their time, energy, talents and/or financially to ensure The Carousel Center remains available for child and families who need Child Advocacy Center services.