Make a Gift and Change a Life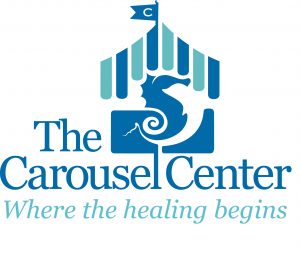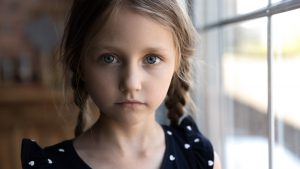 You can help kids like Olivia heal. You Can Change a Life of a Child!
Yes! I want to give the gift of hope and healing to child survivors in Brunswick, New Hanover, and Pender counties who have been traumatized by abuse, often at the hands of someone they know and trust.  I want to provide services, like a carousel, that revolves around the needs of the child. 
Be a G.E.M. Give. Every. Month. When you make a recurring gift you authorize the Carousel Center to charge your credit card on a monthly basis. Your credit card will be charged on the same date each month as the original charge.
Your payment may be changed at any time and it will remain in effect until the date you choose or you notify the Carousel Center that you wish to change or suspend the payment, the Carousel Center will make this change in a reasonable amount of time to fulfill your request.
Your recurring donation will provide vital funds in support of our mission to support healing, promote justice, and foster resilience in children victimized by physical or sexual abuse. Together we are changing the way our community responds to child abuse one month at a time!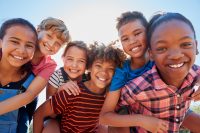 Every year, the Carousel Center serves about 500 children, who entrust us with their horrific experiences.
Your support means these precious children have the resources they need to begin the healing process.
Make a Gift and change a life.
You can pursue justice for our most vulnerable citizens.
You can provide healing for child abuse survivors in the Cape Fear community.
You can give child survivors the time and attention they need to heal, with evidence-based intervention and evaluation protocols, gentle therapies, and more in a safe, child-friendly, accredited Child Advocacy Center.
Your tax-deductible donation to The Carousel Center goes to work immediately and powers our mission to help child survivors heal from abuse.
Refund Policy
The Carousel Center (TCC) relies on the generosity of its donors to support the services we offer to abused and neglected children in the Cape Fear region. We work hard to be good stewards of every donation, and we want every donor to be completely satisfied with their support of our mission.
 TCC will gladly give you a full refund for any donation or purchase within the following guidelines. If you have any questions, please contact the Development Manager at 910.254.9898 or laurie.taylor@carouselcenter.org.
Donation Refund
You must request a refund in writing within 30 days of TCC's receipt of your donation.
TCC will make refunds in the manner in which they were given (see "Refund Timelines" below).
Event Ticket Refund
TCC reserves the right to cancel, reschedule or limit the attendance of any official TCC event.
If TCC cancels an event, we will make every effort to give registrants at least 24 hours' notice.
Registrants have the option to receive a refund or convert their ticket to a tax-deductible donation to support TCC's services.
If TCC postpones or reschedules an event, you have several options:
You can use your sponsorship/ticket at the rescheduled event (please retain your receipt).
You may convert your sponsorship/ticket to a tax-deductible donation to TCC, and we will send you a tax receipt.
You can give your ticket(s) to friends or business associates. (If you select this option, please contact TCC with the guest(s)' names.)
You can request a refund in writing up to five (5) business days prior to the rescheduled or postponed event, and TCC will issue a full refund.
Note: TCC cannot refund tickets or donations to "third party" or non-TCC controlled events.
Refund Timeframes
TCC will refund check or cash donations within 10 business days of receipt of a written refund request.
TCC will refund EFT and credit card purchases within two business days of a written refund request.
adopted March 17, 2020