It is because of your support that helps make it possible for Carousel Center to continue its mission to provide a nationally accredited, child-friendly environment to meet the needs of abused and neglected children and to support child abuse prevention efforts in Southeastern North Carolina.
All proceeds from this event will support the Carousel Center Child Advocacy Center, and our programs to treat and help about 500 children affected by abuse and trauma annually.  This fundraising event helps our most vulnerable children to receive the healing they deserve, and enable them to have a chance at a happy and healthy childhood.  Feel free to share with any group you think may like to participate and let us know if you have any questions.  I hope you're able to join us for this informative event.
Questions?  Contact: Laurie Taylor, CFRE, Development Manager,  910-254-9898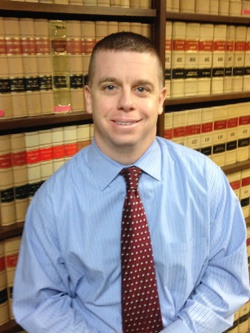 We are grateful to Kevin Mulcahy, this year's guest speaker.  He works as an Assistant U.S. Attorney in Detroit and is a child sexual abuse survivor.  Throughout his career, Kevin has prosecuted a variety of cases, including offenses involving firearms, drugs, bank robberies, threats, terrorism, and a wide variety of other federal prosecutions. But most of his caseload focuses on child exploitation crimes, including production of child pornography cases, traveler cases, and other significant crimes against children prosecutions. Kevin has been a prosecutor since 2002, all on the federal level, with the first 3 1/2 years as an AUSA in San Diego, and the rest in Detroit.
Join us in thanking the sponsors listed below.  We are so grateful for the demonstration of your support of the Carousel Center, and the children of the Cape Fear Region.
You are changing lives, and helping to make more smiles in the world!