Child Sexual Abuse Prevention Training
The Carousel Center serves as the central hub for providing Darkness to Light's Stewards of Children training to individuals and organizations in the Tri-County area. Through interviews with child sexual abuse survivors, experts and treatment providers, this award-winning, evidence based training teaches practical steps to take to protect children in both your personal and professional lives. Each participant will learn how to actively take action to prevent, recognize and react responsibly to child sexual abuse in our community.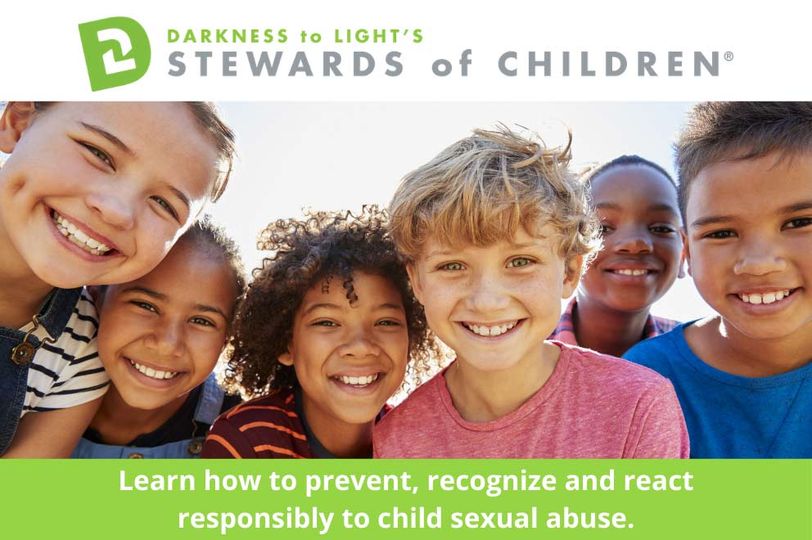 Training Dates
The trainings listed below will be held in-person at The Carousel Center from 6:00 – 8:30PM. Seating is limited to 12 individuals per session so please register in advance to prevent overbooking. If you would like to schedule a private group training, call (910) 254-9898.
Who Should Receive Training?
Adults who have children in their lives they feel responsible to protect

Youth serving organizations including but not limited to:

Pre-school & daycare providers
School leadership, educators & staff
Recreational activity providers
Foster care agencies
Summer camp & afterschool care providers

Communities of faith
Victim service providers
Law enforcement professionals
Medical & dental service providers
Mental health professionals

Professionals working directly with or on behalf of youth

Ultimately – 

EVERY ADULT!
Tri-County Child Sexual Abuse Prevention Initiative
Perpetrators who sexually abuse children are responsible, without a doubt. But all of us have played a role by the decisions we make every day. Current statistics reveal 1 in 10 children are victims of child sexual abuse before their 18th birthday. Imagine the lives we could save if we, as a society, stopped allowing this abuse to take place… AND WE CAN! 
Join the local movement to protect our children's right to safe, healthy childhoods! In April of 2022, The Carousel Center launched our new community initiative to train 10% of the adult population in Stewards of Children to reach our society's TIPPING POINT: the critical point in a situation beyond which a significant and often unstoppable effect or change takes place.
Why 10%? Research shows the tipping point within society requires 10% of the population to adopt and adhere to a trend or ideology. Once the tipping point is reached, the once rare becomes the norm. Societal norms currently in place within our homes and organizations create safety for perpetrators to prey on children. When we adults understand the realities of child sexual abuse and take back the responsibility of prevention AND intervention from our children, societal norms WILL transform to make our communities unsafe places for perpetrators.
Our tipping point in the Tri-County area (New Hanover, Brunswick, and Pender County) is approximately 34,000 adults. Join us today by registering to take the Stewards of Children training!