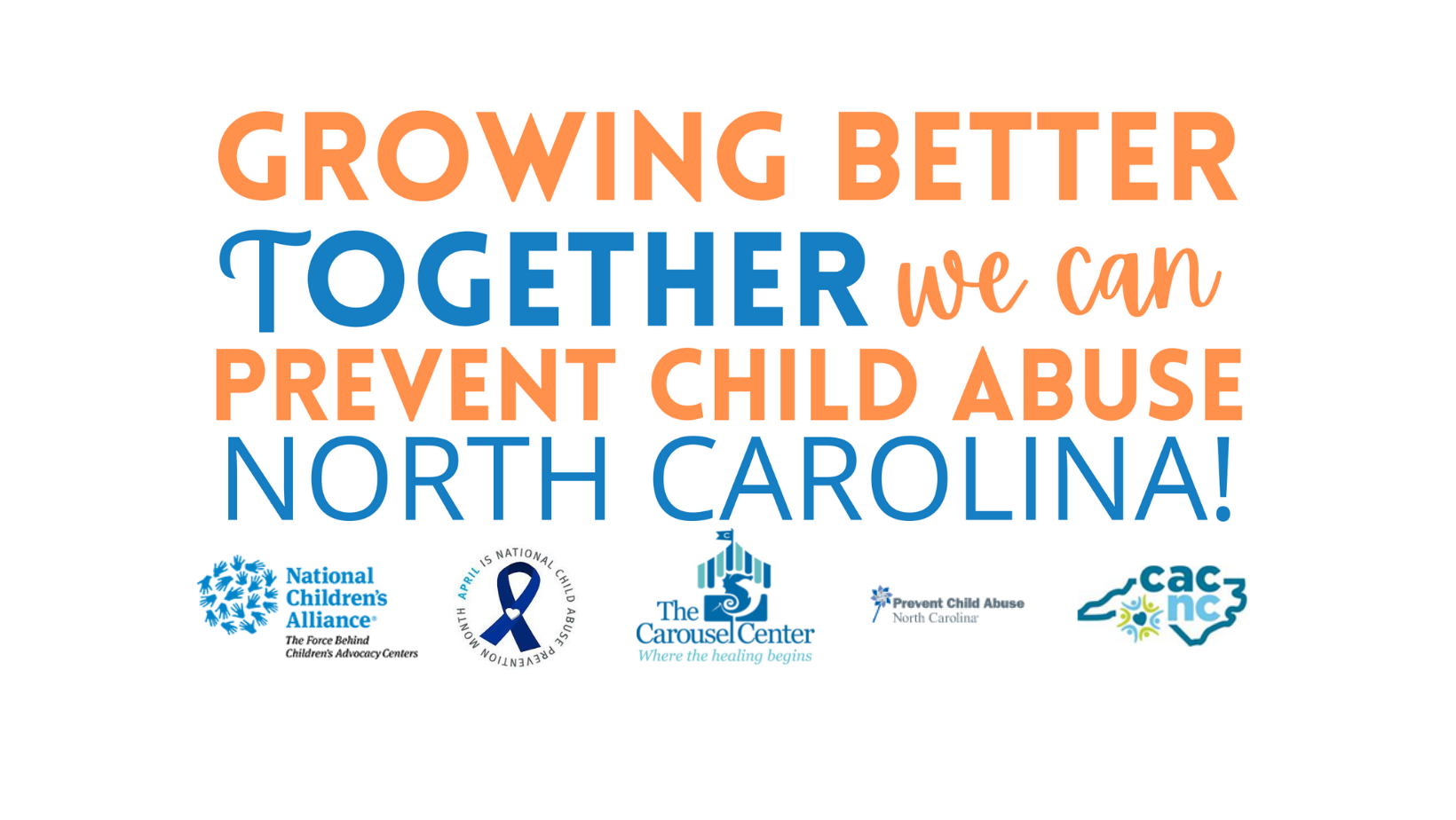 Your Donation will:
Give the Gift of  Justice – your gift will provide forensic child medical exams and interviews.
Give the Gift of Healing Therapies – your donation will provide trauma therapy.
You Can End Child Abuse – your donation will provide prevention education to adults in our community.
You Can Make a Difference in the Life of a Child Today!
Mail a check to:
The Carousel Center
1501 Dock St
Wilmington, NC  28401
Your tax-deductible donation to The Carousel Center goes to work immediately and powers our mission to help child survivors heal from abuse.

Refund Policy
The Carousel Center (TCC) relies on the generosity of its donors to support the services we offer to abused and neglected children in the Cape Fear region. We work hard to be good stewards of every donation, and we want every donor to be completely satisfied with their support of our mission.
 TCC will gladly give you a full refund for any donation or purchase within the following guidelines. If you have any questions, please contact the Development Manager at 910.254.9898 or laurie.taylor@carouselcenter.org.
Donation Refund
You must request a refund in writing within 30 days of TCC's receipt of your donation.
TCC will make refunds in the manner in which they were given (see "Refund Timelines" below).
Event Ticket Refund
TCC reserves the right to cancel, reschedule or limit the attendance of any official TCC event.
If TCC cancels an event, we will make every effort to give registrants at least 24 hours' notice.
Registrants have the option to receive a refund or convert their ticket to a tax-deductible donation to support TCC's services.
If TCC postpones or reschedules an event, you have several options:
You can use your sponsorship/ticket at the rescheduled event (please retain your receipt).

You may convert your sponsorship/ticket to a tax-deductible donation to TCC, and we will send you a tax receipt.

You can give your ticket(s) to friends or business associates. (If you select this option, please contact TCC with the guest(s)' names.)

You can request a refund in writing up to five (5) business days prior to the rescheduled or postponed event, and TCC will issue a full refund.
Note: TCC cannot refund tickets or donations to "third party" or non-TCC-controlled events.
Refund Timeframes
TCC will refund check or cash donations within 10 business days of receipt of a written refund request.

TCC will refund EFT and credit card purchases within two business days of a written refund request.
adopted March 17, 2020
Thank you for your support of the Carousel Center!