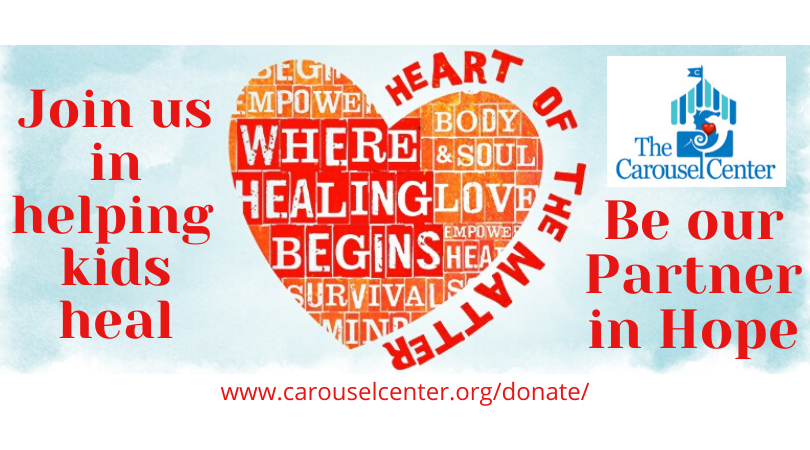 With your gift, hope and healing are provided for many children in the Cape Fear Region who have been traumatized by abuse, often at the hands of someone they know and trust. Your investment in the Carousel Center can empower adults to prevent child abuse through awareness, education and stigma reduction.
You can pursue justice for our most vulnerable citizens.
You can provide healing for child abuse survivors in the Cape Fear community.
You can give our youngest victims the time and attention they need to heal, with evidence-based intervention and evaluation protocols, gentle therapies and more in a safe, child-friendly, accredited Child Advocacy Center.
Your gifts provide hope!
Your support is making the difference in the life of a local child.
Be a G.E.M.
Give. Every. Month.
$10 a month = $120 a year!
Provides healthy snacks for child/siblings during
initial meeting and through weeks of trauma
$15 a month = $180 a year!
Provides gas cards f or parent/caretaker committed
to bringing their child for the 16-20 weeks of trauma focused healing therapy
$20 a month = $240 a year!
Provides a nutritious meal – for 6 weeks of non-offending parent/caretaker support group, with the children's group.

$84 a month = $1008 a year!
Provides 1 complete Child Forensic Interview and Child Medical Exam
As a G.E.M. monthly donor you will make an impact for our kids year-round.