Doing some shopping?  Put some much-needed items from our Wish list in the cart for the Carousel Center…LINK to our Amazon Wish List – use AmazonSmile and % will come back to TCC – no extra cost to you! Win Win!
Your donations of items from our wish list, help us make our cash donations go that much farther.  Call us first, 910-254-9898 to find out what we may be low in.  The Carousel Center will only accept items/toys in original packaging.   Thank you!
If you regularly do your shopping on Amazon, try Amazon Smile, and make the Carousel Center your beneficiary, we will receive a small donation from your receipt at no additional cost to you!  Thank you for thinking of us, and helping to bring happiness to your community!
Grumblie Tummies 
…
Snacks like Cheez-its, goldfish, or anything cracker.
Little Water Bottles – easy for little hands to hold.
Juicy Juice boxes
Microwavable Single Serve Lunches – mac-n-cheese, chicken noodle soup, oodles of noodles, etc
To Support the Hard Work of Healing…
The Carousel Center will only accept items in unopened, original packaging.  
Xbox games – non-shooting/gun – something to keep the teens busy while they are waiting.
Gift Cards are always appreciated – in any amount $10 on up! Gas cards, Target, Wal-mart, grocery stores…
Treasure box items for teens – lip balm, gel pen sets, fun socks, small notebooks, brainteasers, temporary tattoos, small craft kits, earbuds, friendship bracelets.
Female and Male – Barbie-like dolls – different skin tones, and body sizes! And Clothing for the above dolls.
Gender-Neutral & English/Spanish Coloring Books
Fidget spinners
Word Search books
Small box Crayons or Color Pencils
Party bags of Play Dough – used in therapy
Lap size fleece blankets
Mason Jars – for Mindfulness Exercises
To Help Keep Administrative Costs Down…
Ream of Plain Copier Paper – 8.5 x 11 or Legal size
#10 Plain Envelopes (prefer self-sticking)
Avery File Folder Labels #5160 (1500 to a box of 30 labels per sheet)
Pendaflex Pressboard #171811 Expandable Medical File Folders – Light Green
To Celebrate Healing…
Some children take weeks, and some take months or longer on their healing journey. When they are ready, we celebrate their hard work with a small graduation ceremony.  Nothing Bundt Cakes Wilmington donates a cake.  Your donations provide ice cream or some other special treat of the child's choosing. Each ceremony is as unique as the child. For many of our children, they have never had a birthday cake or a celebration just for them…so this ceremony is very, very special for all involved.  You can sponsor graduation with a $25 or $50 gift card so the Therapist can purchase what they need to make that child feel special and loved.
To Promote Hygiene …
The Carousel Center will only accept items in unopened, original packaging.  
Shampoo, body wash, deodorant
Toothbrushes, toothpaste
Underwear and socks – school-age and teen sizes
To Say Thank You to our Hardworking Team…
Donate or sponsor a delivered meal for 20-25 hard-working staff and our partners – the Dept of Social Services, Law Enforcement, District Attorney's office.  (Sorry, we can't accept home-cooked food, food must come from a licensed restaurant).
Please call us first to find out what we need at 910-254-9898 or email information@carouselcenter.org
Thank you!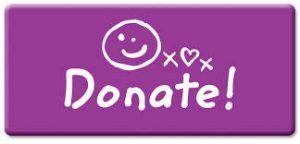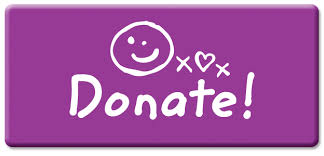 Thanks for choosing to help the Carousel Center's Children.