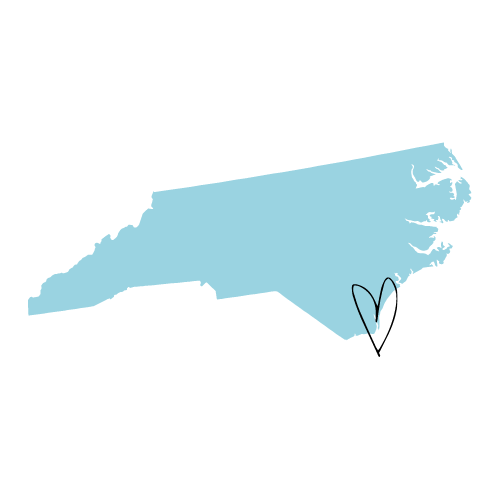 Tri-County Child Sexual Abuse Prevention Initiative
Together We Can End Sexual Abuse In Our Community
Tipping Point
Launched in April 2022, this local initiative established a goal to train 10% of the adult population in Stewards of Children® (approximately 35,000 adults).
Why?
According to research, 10% is a society's tipping point: the critical point beyond which a significant and often unstoppable change takes place, where society widely adopts previously rare practices.
What does this mean for New Hanover, Pender, and Brunswick Counties? SOCIETAL TRANSFORMATION!
Prevention/intervention education and policy become the NORM in youth-serving organizations, schools, faith-based communities, service providers as well as within our homes;
We as ADULTS take back the responsibility of abuse prevention and intervention by being active bystanders;
Individuals from all walks of life, professions, and backgrounds are vigilant and trauma-informed;
Safeguards are deeply woven into the fabric of our community, making it a very unsafe place for perpetrators to prey on our children.
Join the Initiative
Perpetrators who sexually abuse children are responsible, of course. But all of us have played a role in the decisions we make every day. Our societal norms have allowed perpetrators easy access to our children for far too long.
Join us in the fight to END child sexual abuse in our communities by taking Darkness to Light's Stewards of Children® child sexual abuse prevention training!
Why this particular training? Well, not all training is created equal. It is not enough to simply know the facts, we must be empowered to take action in our everyday lives to both prevent abuse and intervene on behalf of children. We must learn how to be SAFE adults, active bystanders, and advocates for children. Stewards of Children® has been proven to promote these specific behaviors in adults all over the world!
Become a Partner in Prevention
Our local organizations and business play a tremendous role in altering societal norms. The Partner in Prevention designation is awarded by the nonprofit, Darkness to Light, to organizations and businesses that take the necessary steps to effectively protect children from child sexual abuse in their communities. Partner in Prevention was created as a national standard to help parents and caregivers recognize organizations that take child protection seriously by implementing protection policies (if youth-serving) and training staff to prevent child sexual abuse. It also serves to educate the public on the prevalence of child sexual abuse and build demand for education and prevention efforts. Join these organizations as a Partner in Prevention!
To become a Partner in Prevention, an organization or business must:
Train 90-100% of their staff/volunteers in Stewards of Children®; AND
Commit to providing ongoing child sexual abuse prevention training.
Additionally, youth-serving organizations are required to:
Implement organization-wide child protection policies (we provide consultation and assistance with the creation and review of policies); AND
Conduct routine background checks on every staff/volunteer member who works with children.
Benefits of Partnership
Becoming a Partner in Prevention represents your organization's commitment to protecting our community's children. To encourage participation from our local organizations, we have created a Partnership Benefits Package!
| | | | |
| --- | --- | --- | --- |
| |   | Marketing: | Recognition as a Partner in Prevention on the webpage; will include your organization's name and logo, and a link to your website. |
| |   | Appreciation Plaque: | A formal presentation of a wooden plaque, created by Kids Making It, recognizing your status as a Partner in Prevention. |
| |   | Media Recognition: | A press release announcing your organization's commitment to protecting children in our community as a Partner in Prevention. |
| |   | Virtual Emblem: | A high-resolution version of the Partner in Prevention emblem for use on any marketing materials. |
| |   | Physical Signage: | A window cling & poster with the year of accomplishment to display the Partner in Prevention emblem at your facility. |
| |   | Policy Consultation: | Ongoing consultation with the Carousel Center regarding policies, incidents, questions, etc. |
| |   | Education: | Access to free additional training provided by The Carousel Center. |
| | | | |
Together, we can build brand awareness of the Partner in Prevention program. The public's expectations will rise and the demand for EFFECTIVE prevention education and policies will increase within our communities' youth-serving organizations, medical and dental offices, churches, service providers, etc.
The Partners in Prevention emblem serves not only as a visible sign of your organization's commitment to children's safety but will also serve as a warning to those who seek out opportunities to harm children!