The Carousel Center – Measuring Our Progress
Child sexual abuse is most likely the most prevalent health problem children face, with an array of consequences.
1 of 4 girls and 1 of 6 boys is sexually abused before their 18th birthday.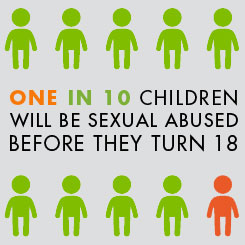 The median age for female molestation victims under 18 years old is 9.6 and for males under 18 years is 9.8.
The most common age we see is 5 years old.
1 of 7 children has been propositioned for sex over the internet.
Less than 3% of all sexual abuse allegations are false.
90% of child sexual abuse victims know their abuser.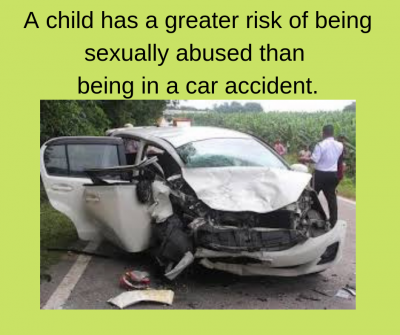 The Carousel Center, the region's ONLY Child Advocacy Center makes a difference in the lives of children in the Cape Fear region.
The Carousel Center sees about 500 children a year between the ages of birth and 17 from New Hanover, Brunswick, and Pender counties.
Most of these children have been referred to us by local law enforcement, or the County's Department of Social Services.
We have seen a 48% REDUCTION in trauma symptoms from children who have done therapy with us.
In July, of 2019 we opened our 2nd office in Supply, NC to better serve the children, caregivers, and our partners in Brunswick County closer to home.
The Carousel Center is the ONLY Child Advocacy Center serving the child survivors in Brunswick, New Hanover, and Pender counties.
TCC is an accredited member of a National Child Advocacy Center network (37 non-profit agencies in North Carolina) dedicated to two primary concerns:
Providing high-quality child medical exams and forensic interviews of children, 0-17 years, who are reported to have experienced child sexual/physical abuse and/or neglect.
AND
Provide evidence-based Trauma-Focused Cognitive Behavioral Therapy (TF-CBT), regardless of a family's insurance coverage status or their ability to pay out-of-pocket for therapy services.
Sources of Funding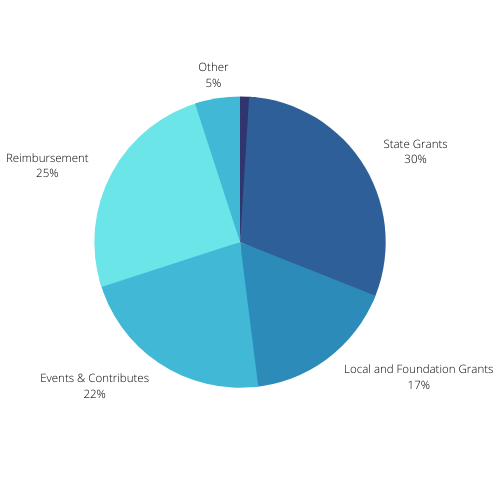 Where We are Going and How You can Help
All Child Advocacy Centers' missions are united in a universal effort to afford child abuse victims the maximum opportunity for justice by holding their perpetrators accountable AND, most importantly, by giving every child who has experienced abuse the opportunity to resiliently heal themselves and their families, returning to as close to a pre-abuse path of natural development as possible.  The greatest hope and goal is to return the child back to childhood.
Carousel assists community partners in the Cape Fear Community to hold child abuse perpetrators accountable, while simultaneously assisting child survivors to do the hard work of healing and get back to simply being children.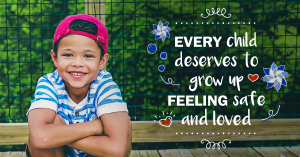 Advocacy, Education, Prevention & Policy
The Carousel Center facilitates education trainings for professionals and community members on preventing, recognizing, responding to and reporting abuse. In addition, the team conducts trainings on trauma-informed environments, protecting children with disabilities and more.
Contact us at 910-254-9898 or info@carouselcenter.org if you wish to have us come to your group to provide a training.