The Carousel Center – Measuring Our Progress
Why We're Here
Child sexual abuse is most likely the most prevalent health problem children face, with an array of consequences.
1 of 4 girls and 1 of 6 boys is sexually abused before their 18th birthday.
The median age for female molestation victims under 18 years old is 9.6 and for males under 18 years is 9.8.
The most common age we see is 5 years old.
1 of 7 children has been propositioned for sex over the internet.
Less than 3% of all sexual abuse allegations are false.
90% of child sexual abuse victims know their abuser.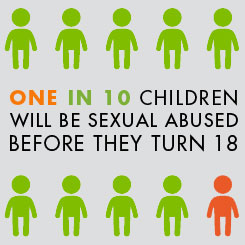 How We've Helped
In the past 5 years The Carousel Center has seen more than 1,100 children between the ages of birth and 17 from New Hanover, Brunswick, and Pender counties.
Most of these children have been referred to us by local law enforcement, or the County's Department of Social Services.
Since our doors opened in January of 2000 we have provided CMEs to 3,022 children, facilitated nearly 5,000 child trauma therapy sessions.
We have seen a 48% REDUCTION in trauma symptoms from children who have done therapy with us.