You look good in blue!  This month Port City Java is selling blue sleeves to support the Carousel Center. Add $0.50 to your order this month and upgrade your coffee sleeve in support of the Carousel Center.
You can get these beautiful blue sleeves via the app, but not the website. Available at All local cafes except UNCW on campus at Sandpiper Hall. That includes Pender and Brunswick cafes!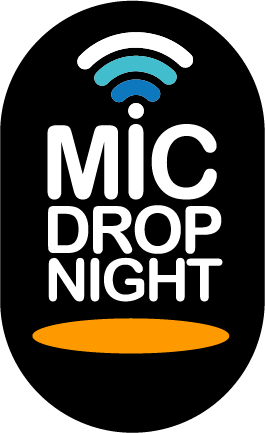 Inaugural MicDrop 2020 Virtual Event
FaceBook LIVE 7pm Friday, October 27
If you are a professional, an amateur, or young or just young-at-heart, bring your instrument, voice, baton, hula hoop, pet tricks, magic, poetry, or fancy footwork all for a chance to be crowned the Carousel Center's top talent of 2020.
Register your ACT (Individual or Group), promote your talent,
AND help child heal from abuse and trauma. Deadline to register your ACT is Friday, September 25!
Each ACT will compete in one of three Categories.
PROFESSIONAL
AMATEUR
JUST FOR KIDS (UNDER 18)
The TOP TWO ACTs in each category who raise the most donations will compete int he facebook live finale, 7pm on Saturday, October 17,
Finalists will have the chance to win prizes, a trophy and bragging rights for the year, and raise awareness of for an important cause.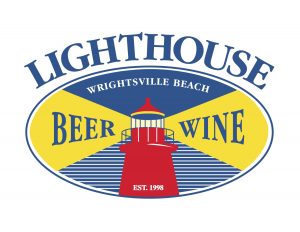 CANCELLED
19th Annual Carousel Center Beer & Wine Festival
Presented by Lighthouse Beer & Wine
We are so bummed that Carousel Center's Beer & Wine Festival is cancelled for 2020.  After exploring countless ideas and options to try and have this event this year. Unfortunately due to current restrictions, guidelines and the need to keep everyone safe from Covid-19 we had to cancel the Carousel Center Beer & Wine Festival this year.
Stay tuned for announcement of a 2021 Spring Festival! 
We are so grateful for Lighthouse Beer and Wine who puts on this fantastic Beer & Wine Festival once a year, to support the Carousel Center and it's work to help children heal from abuse and trauma, always in the wonderful month of October. We so appreciate everyone who has come out and supported this event over the lats 19 years. We are bummed, we know you are too!
Mark your calendars for October 29/30 for next year's 21th annual Carousel Center Beer and Wine Festival hosted by Lighthouse Beer & Wine.
This is the largest Beer & Wine event in the southeast! Tickets sell out fast. VIP tickets are more limited and sell out even faster each year. Be on top of your game and get them early!  Support our local businesses and stop by Lighthouse specialty beer and wine store.  They are located in Wrightsville Beach.
October 29 for Voracious on the Battleship
October 30 Location TBD – hopefully in the new River Front Park!
Refund Policy
The Carousel Center (TCC) relies on the generosity of its donors to support the services we offer to abused and neglected children in the Cape Fear region. We work hard to be good stewards of every donation, and we want every donor to be completely satisfied with their support of our mission.
 TCC will gladly give you a full refund for any donation or purchase within the following guidelines. If you have any questions, please contact the Development Manager at 910.254.9898 or laurie.taylor@carouselcenter.org.
Donation Refund
You must request a refund in writing within 30 days of TCC's receipt of your donation.
TCC will make refunds in the manner in which they were given (see "Refund Timelines" below).
Event Ticket Refund
TCC reserves the right to cancel, reschedule or limit the attendance of any official TCC event.
If TCC cancels an event, we will make every effort to give registrants at least 24 hours' notice.
Registrants have the option to receive a refund or convert their ticket to a tax-deductible donation to support TCC's services.
If TCC postpones or reschedules an event, you have several options:
You can use your sponsorship/ticket at the rescheduled event (please retain your receipt).

You may convert your sponsorship/ticket to a tax-deductible donation to TCC, and we will send you a tax receipt.

You can give your ticket(s) to friends or business associates. (If you select this option, please contact TCC with the guest(s)' names.)

You can request a refund in writing up to five (5) business days prior to the rescheduled or postponed event, and TCC will issue a full refund.
Note: TCC cannot refund tickets or donations to "third party" or non-TCC controlled events.
Refund Timeframes
TCC will refund check or cash donations within 10 business days of receipt of a written refund request.

TCC will refund EFT and credit card purchases within two business days of a written refund request.
adopted March 17, 2020