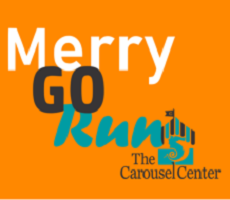 Register Today!
Merry-Go-Run 4 miler, 5k & 1 mile Fun Run
September 18th, 2021
At Brunswick Forest in Leland
Saturday, September 18, 2021, Leland, NC US 28451 Directions
Presented by Port City Design Group
Race registration includes a really cool T-shirt and Glow-in-the-Dark medal! And your support will put smiles on a child's face.
Gather your family and friends for this unique 4miler, 5k, & 1-mile fun run experience in the scenic Brunswick Forest Community.  Race proceeds benefit The Carousel Center, a local Non-Profit helping sexually & physically abused children in New Hanover, Brunswick, Pender, and surrounding counties.  Stay for the post-run family-friendly activities and vendor booths.
Purchase Your Tickets!
Beer & Wine Festival
Presented by Lighthouse Beer & Wine
October 30th, 2021
North Waterfront Park, Wilmington, NC
Lighthouse Presents the Carousel Center Beer & Wine Festival
As we move forward and look toward the bright future we would like to announce our plans for the return of our annual fall event on October 29th and 30th in the NEW North Waterfront Park.  Stay posted and mark your calendar as we eagerly await guidelines!
The largest Beer and Wine event in the southeast! One glass, unlimited samples, hundreds of different beers & wines. Get your tickets because it's definitely the place to be in Wilmington on October 30th, 2021. It's an amazing time!
Lighthouse Beer and Wine puts on this fantastic event once a year, always in the wonderful month of October. Mark your calendars for October 30th for this year's 20th annual Beer and Wine Festival.
This is the largest Beer & Wine event in the southeast! Tickets sell out fast. VIP tickets are more limited and sell out even faster each year. Be on top of your game and get them early! Tickets are available online or stop by our specialty beer and wine store, Lighthouse Beer and Wine, located in Wrightsville Beach, NC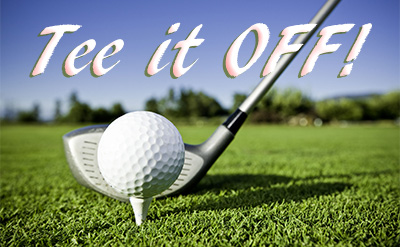 Save the Date!
Tee It Off FORE the Kids Golf Tournament
Presented by Johnstone Supply
November 13th, 2021
Tigers Eye at Ocean Ridge Community, Ocean Isle, NC
Johnstone Supply Presents the 5th Annual Carousel Center Tee It Off FORE the Kids Golf Tournament
Join us for a fun event at an award-winning course. This event benefits the Carousel Center.
Your sponsorship helps make it possible for Carousel to continue its mission to provide a nationally accredited, child-friendly environment to meet the needs of abused and neglected children and to support child abuse prevention efforts in Southeastern North Carolina.  At the event we will:
educate attendees of the Carousel Center's mission to provide expert, comprehensive intervention services for child victims of physical and/or sexual abuse.
Raise much-needed funds to support the mission.
Have fun!
This Tournament will be played at one of the four Big CATS courses.  Tiger's Eye is an upscale, daily fee course carved from a virgin pine forest. The course is distinguished by dramatic elevation changes, reminiscent of the North Carolina sandhills. Tiger's Eye is a thinking person's course, requiring precision shot-making and a reliable short game. The course hosts a stunning combination of natural waste areas, native grasses, wildflowers, pine and oak trees, and water features, including marshlands and waterfalls. Tiger's Eye has been recognized by several national golf publications as being among the best in the country and is an annual award winner.
Refund Policy
The Carousel Center (TCC) relies on the generosity of its donors to support the services we offer to abused and neglected children in the Cape Fear region. We work hard to be good stewards of every donation, and we want every donor to be completely satisfied with their support of our mission.
 TCC will gladly give you a full refund for any donation or purchase within the following guidelines. If you have any questions, please contact the Development Manager at 910.254.9898 or laurie.taylor@carouselcenter.org.
Donation Refund
You must request a refund in writing within 30 days of TCC's receipt of your donation.
TCC will make refunds in the manner in which they were given (see "Refund Timelines" below).
Event Ticket Refund
TCC reserves the right to cancel, reschedule or limit the attendance of any official TCC event.
If TCC cancels an event, we will make every effort to give registrants at least 24 hours' notice.
Registrants have the option to receive a refund or convert their ticket to a tax-deductible donation to support TCC's services.
If TCC postpones or reschedules an event, you have several options:
You can use your sponsorship/ticket at the rescheduled event (please retain your receipt).

You may convert your sponsorship/ticket to a tax-deductible donation to TCC, and we will send you a tax receipt.

You can give your ticket(s) to friends or business associates. (If you select this option, please contact TCC with the guest(s)' names.)

You can request a refund in writing up to five (5) business days prior to the rescheduled or postponed event, and TCC will issue a full refund.
Note: TCC cannot refund tickets or donations to "third party" or non-TCC controlled events.
Refund Timeframes
TCC will refund check or cash donations within 10 business days of receipt of a written refund request.

TCC will refund EFT and credit card purchases within two business days of a written refund request.
adopted March 17, 2020