The Carousel Center – Our History and Accreditation
Then…
Before the existence of The Carousel Center, children who were victims of abuse were sent to their local emergency room where they were just one patient–usually in a sea of many.  They had to endure the frantic pace of emergency rooms, the unfamiliar stares of medical professionals and frightening physical exams—all of this in addition to the trauma they had just experienced.  Importantly, hospitals in our area do not have the time, the specific equipment  nor the certified staff to examine these critical cases such that evidence is neither overlooked, nor compromised. This isn't a  job for standard emergency room physicians and nurses.
Fortunately, local ER personnel recognized this need and established  The Carousel Center,  a place where abused children are welcomed and cared for by professionals extensively trained and certified to deal with these delicate circumstances.
Now…
Obtaining and documenting a child's report of an alleged sexual and/or physical abuse incident is crucial- not only for prosecution purposes but also for healing and recovery. At The Carousel Center, on-site child interviewers use cutting edge closed-circuit audio/visual recording equipment to document the children's interviews. All interviews take place confidentially in a child-friendly, specialized interview room. A team of multidisciplinary professionals , including partners from local law enforcement, the District Attorney's office and the Department of Social Services are present during the interview process. The goal is for each child to share what he/she is able to share at one time, in one place. We also staff trained medical professionals who perform complete, head-to-toe, medical examinations in a nurturing and supportive environment.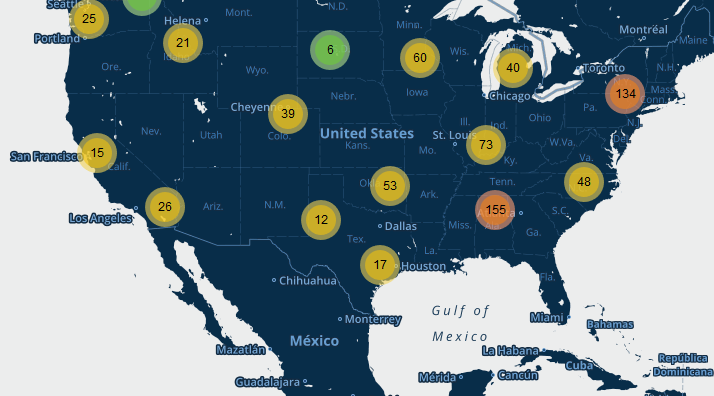 The Carousel Center is one of many Child Advocacy Centers in the United States. Child Advocacy Centers provide forensic interviews, forensic medical evaluations, mental health treatment, and victim advocacy to victims of child abuse or neglect based upon referrals from law enforcement and child protective services. For more information about Child Advocacy Centers please visit www.nationalchildrensalliance.org. If you have reason to suspect that a child has been abused, please report the suspected abuse directly to law enforcement or child protective services to get help.
*This service directory is provided as a resource. There is no endorsement, real or implied, between the organizations listed in this service directory and this website.