2023 Heart of the Matter &
Tin Man Awards

At the Heart of the Matter Event, we celebrate and recognize with the Tin Man Awards members of our community who help build resiliency in child abuse survivors and provide exceptional service to children and/or their families in New Hanover, Brunswick, and Pender Counties.
At this event, we will shine a light on those individuals in our community
who are leading the way in making

a difference in the lives of child survivors of abuse.



This year's Tin Man Awards candidates are sure to inspire. Join us in celebrating their dedication and heart.
Thank you for your support! #justtryingtohlpsomekids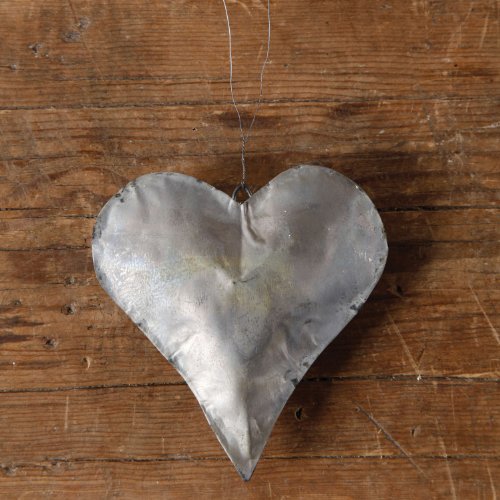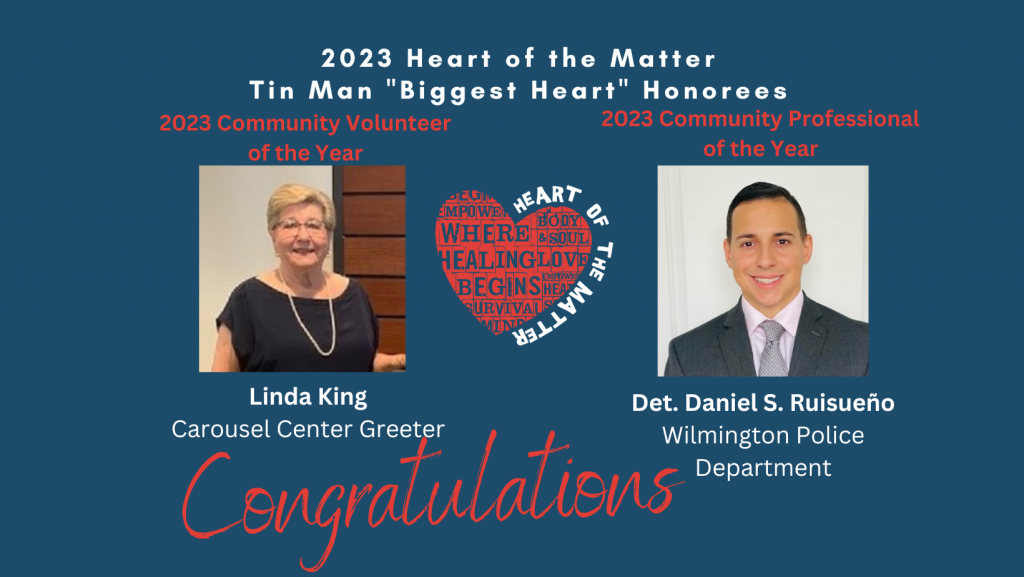 Congratulations to all the 2023 Tin Man Nominees!

The Carousel Center's annual Tinman Awards recognize community members making a positive impact in the lives of
child abuse survivors through their leadership efforts.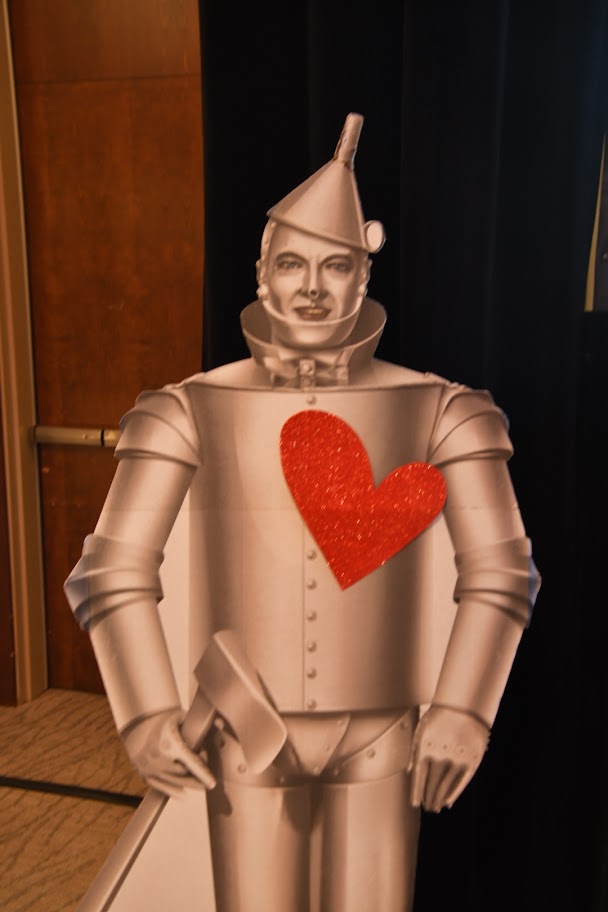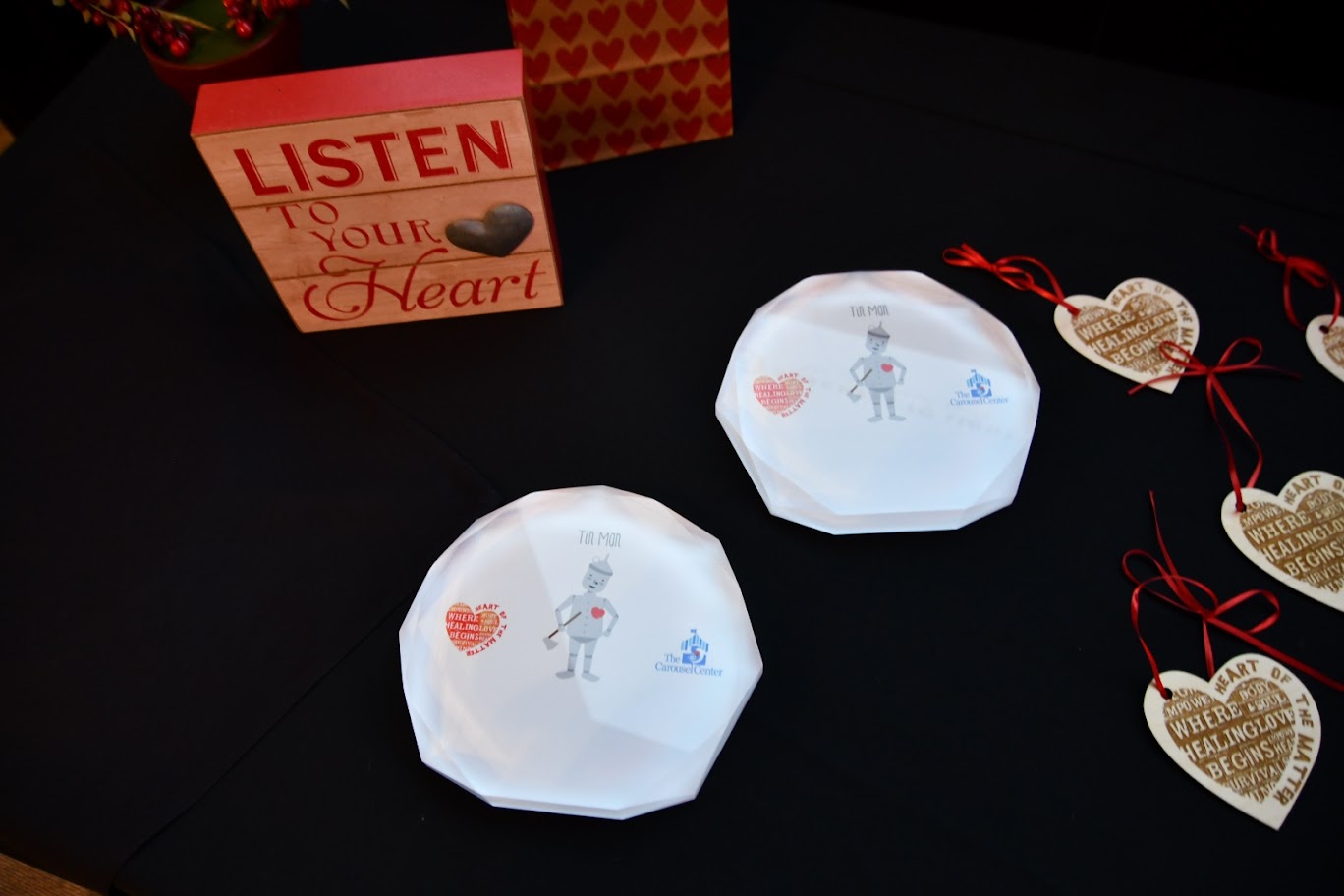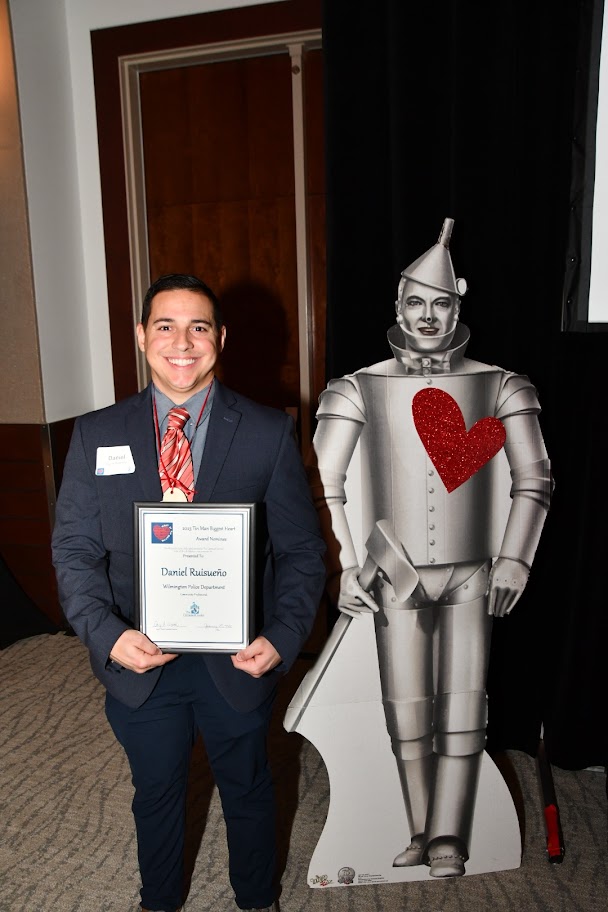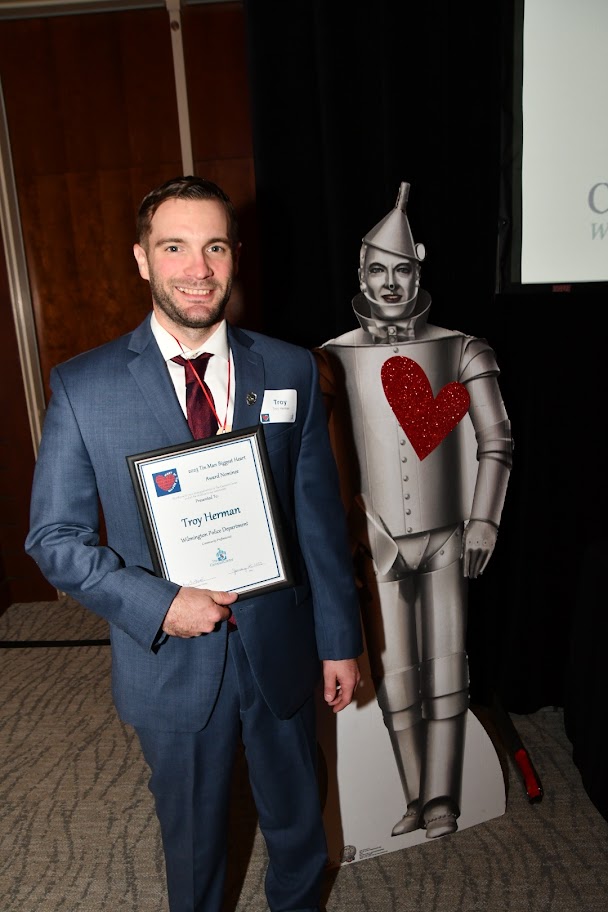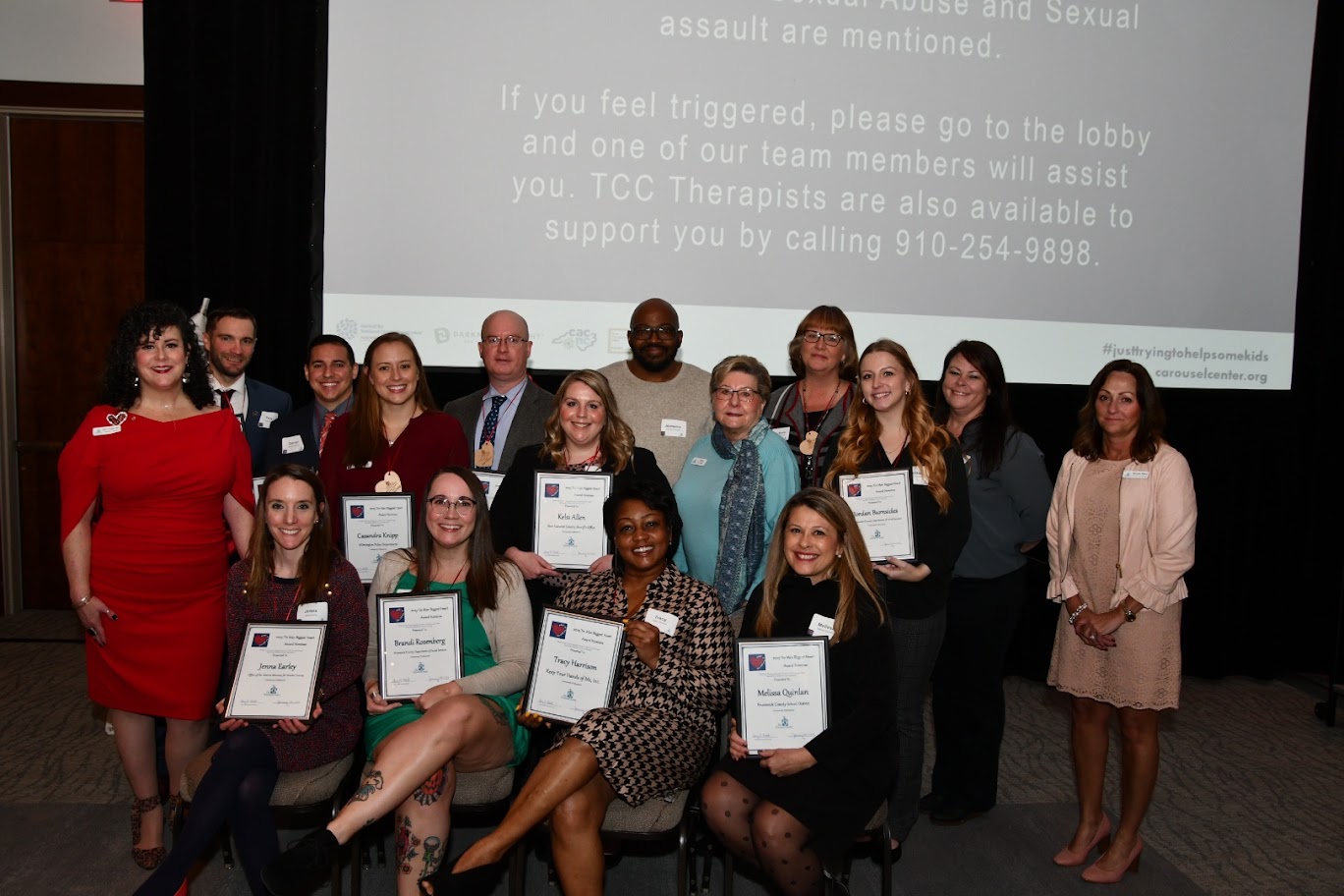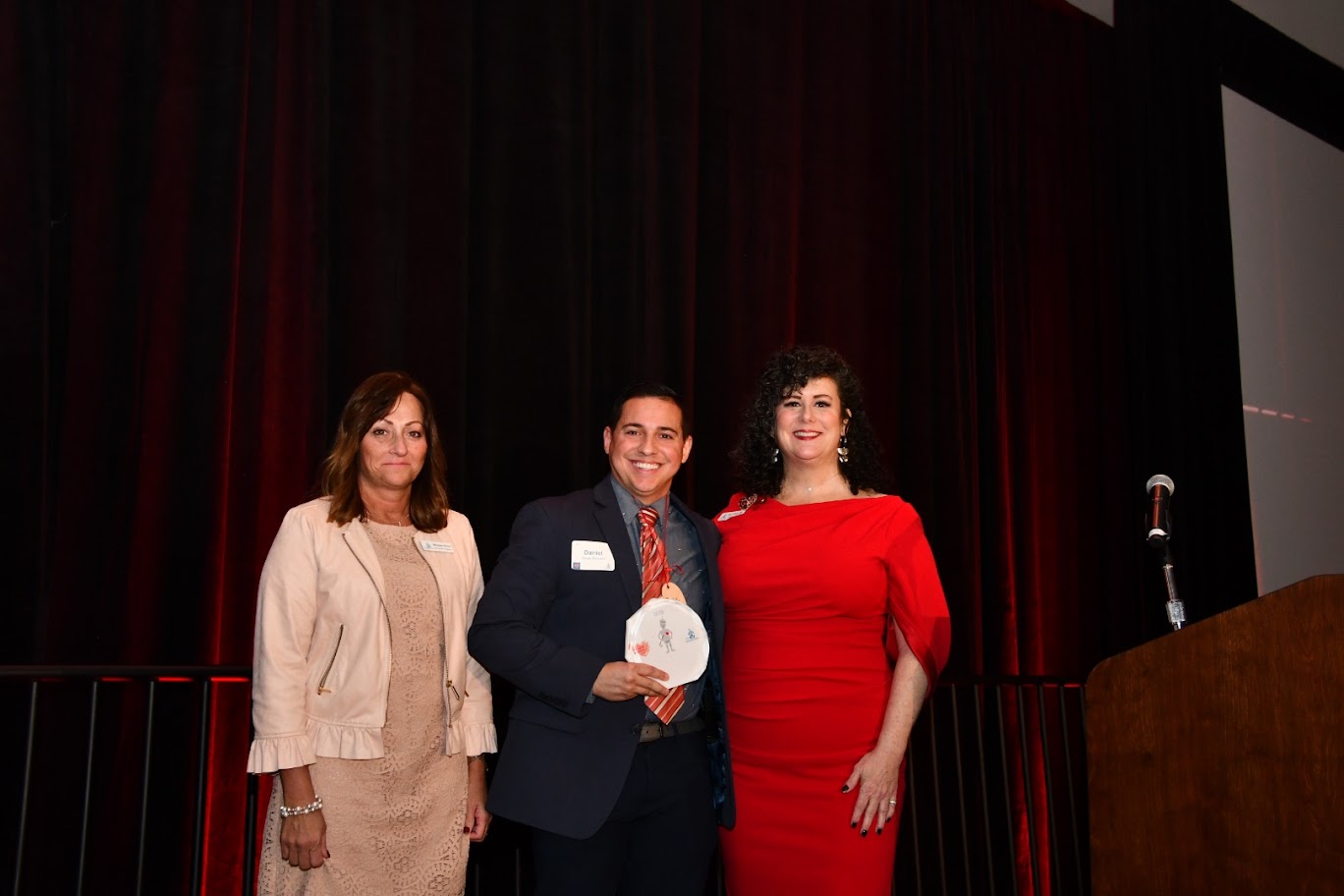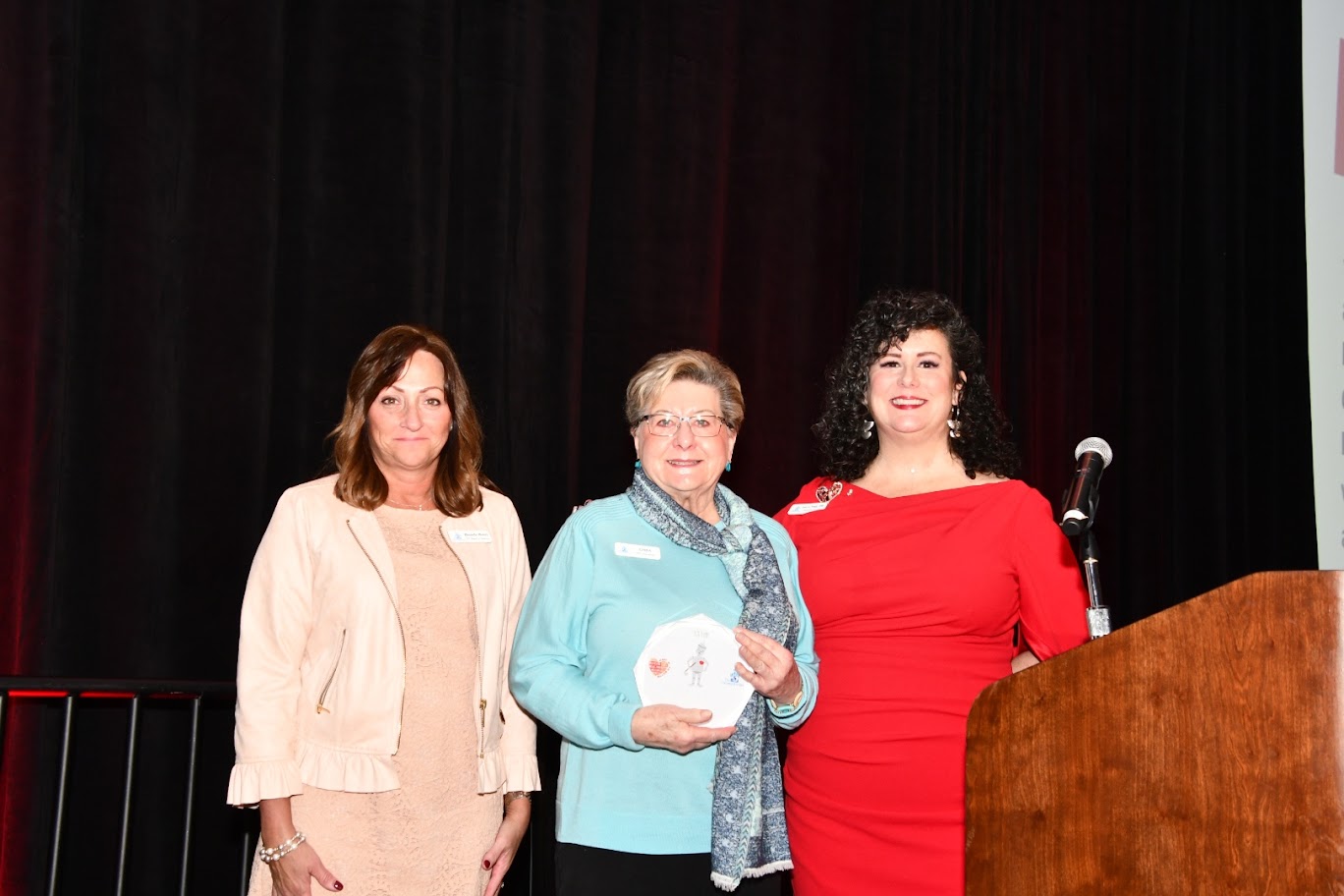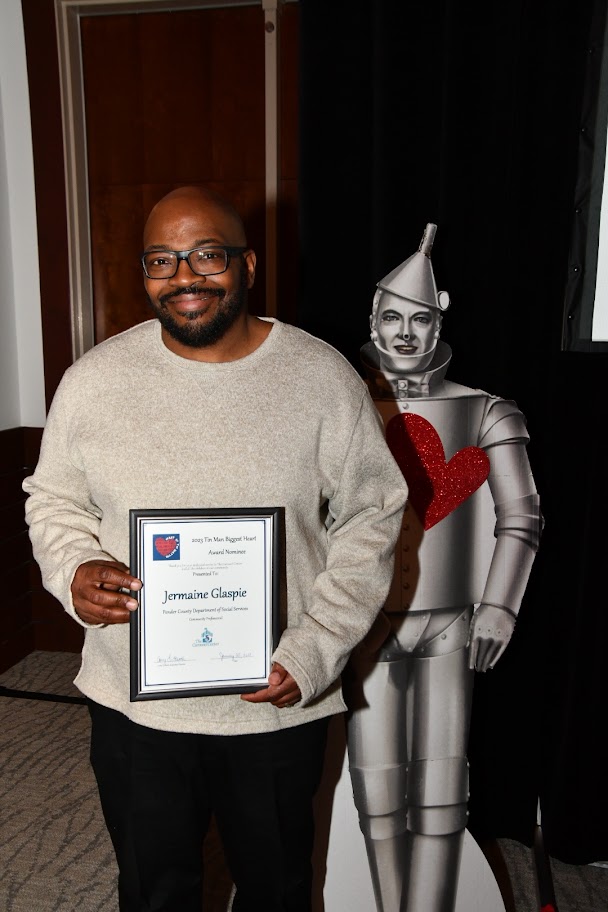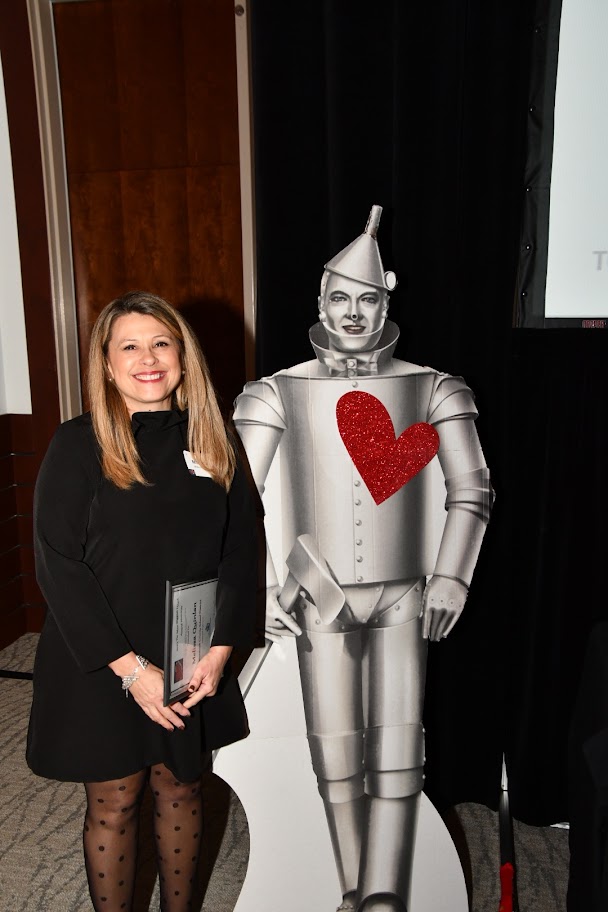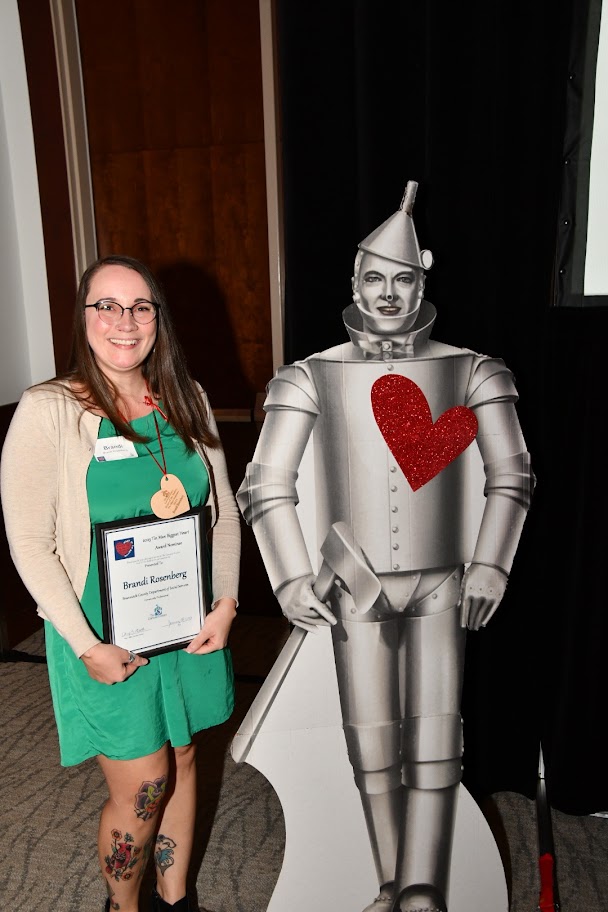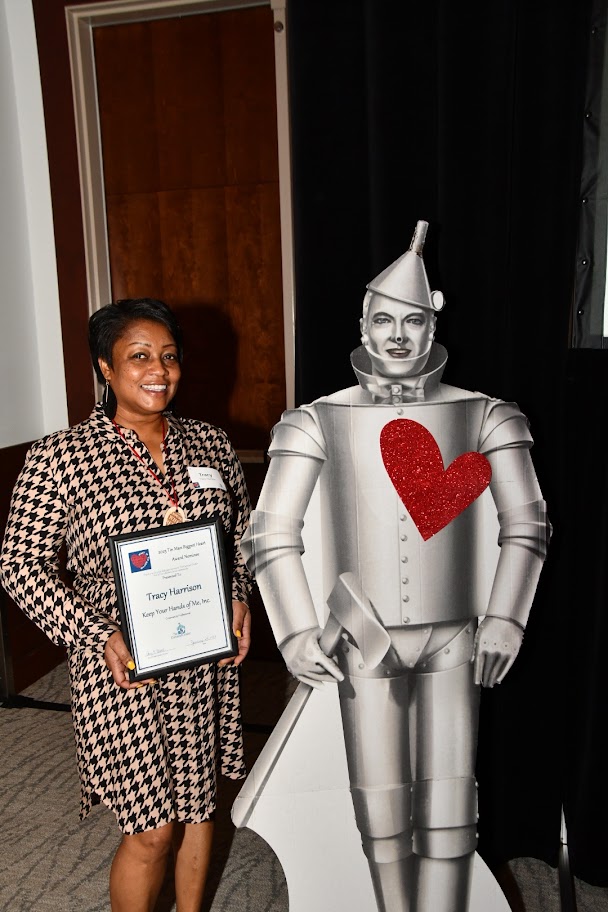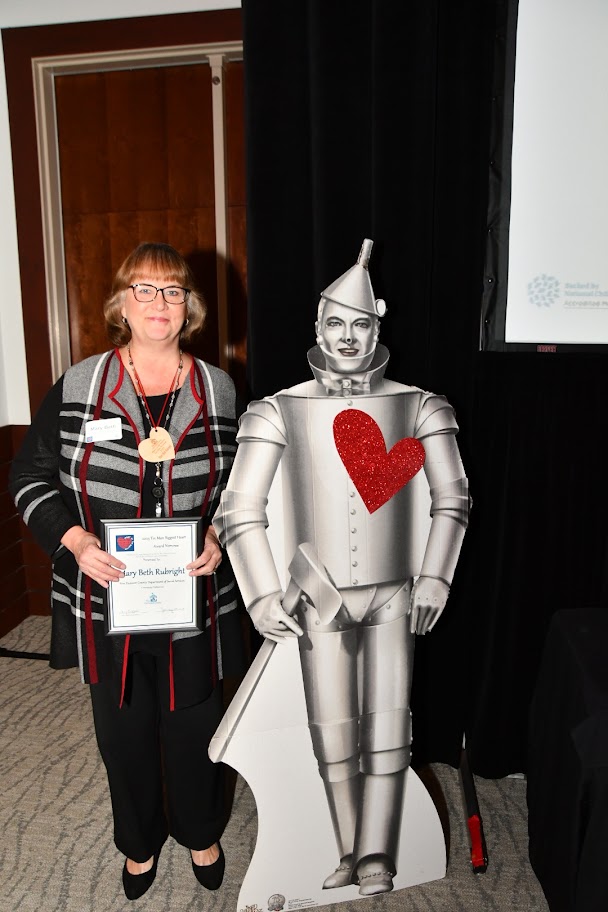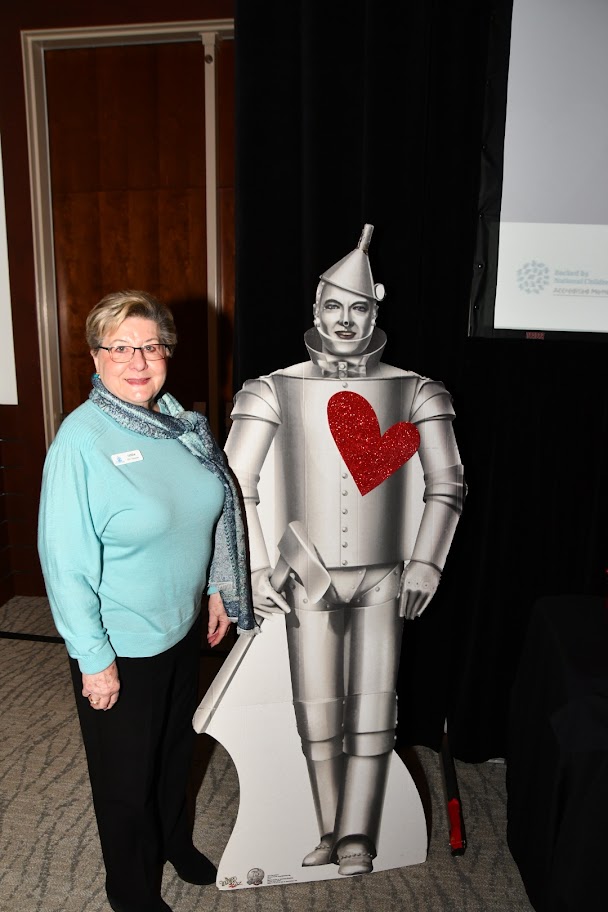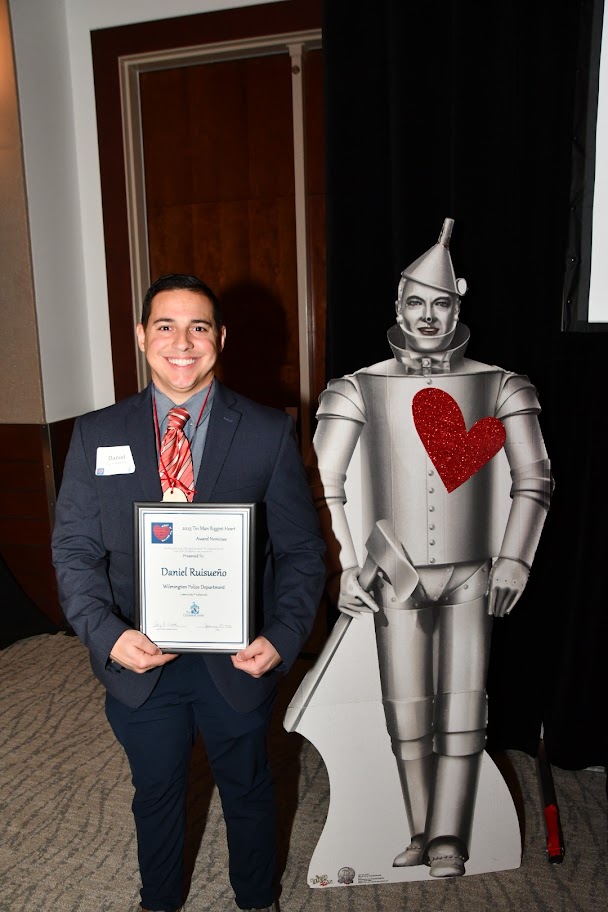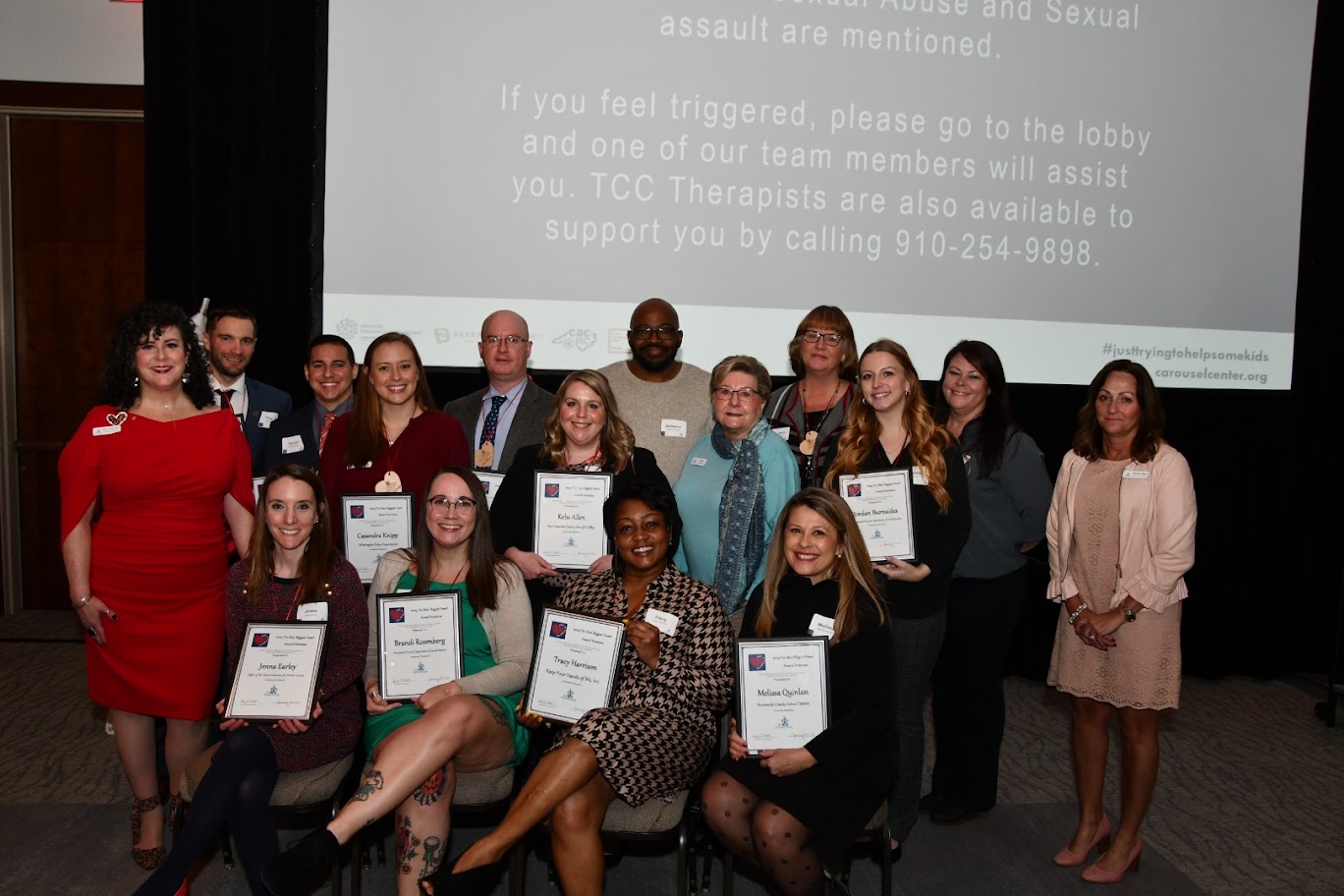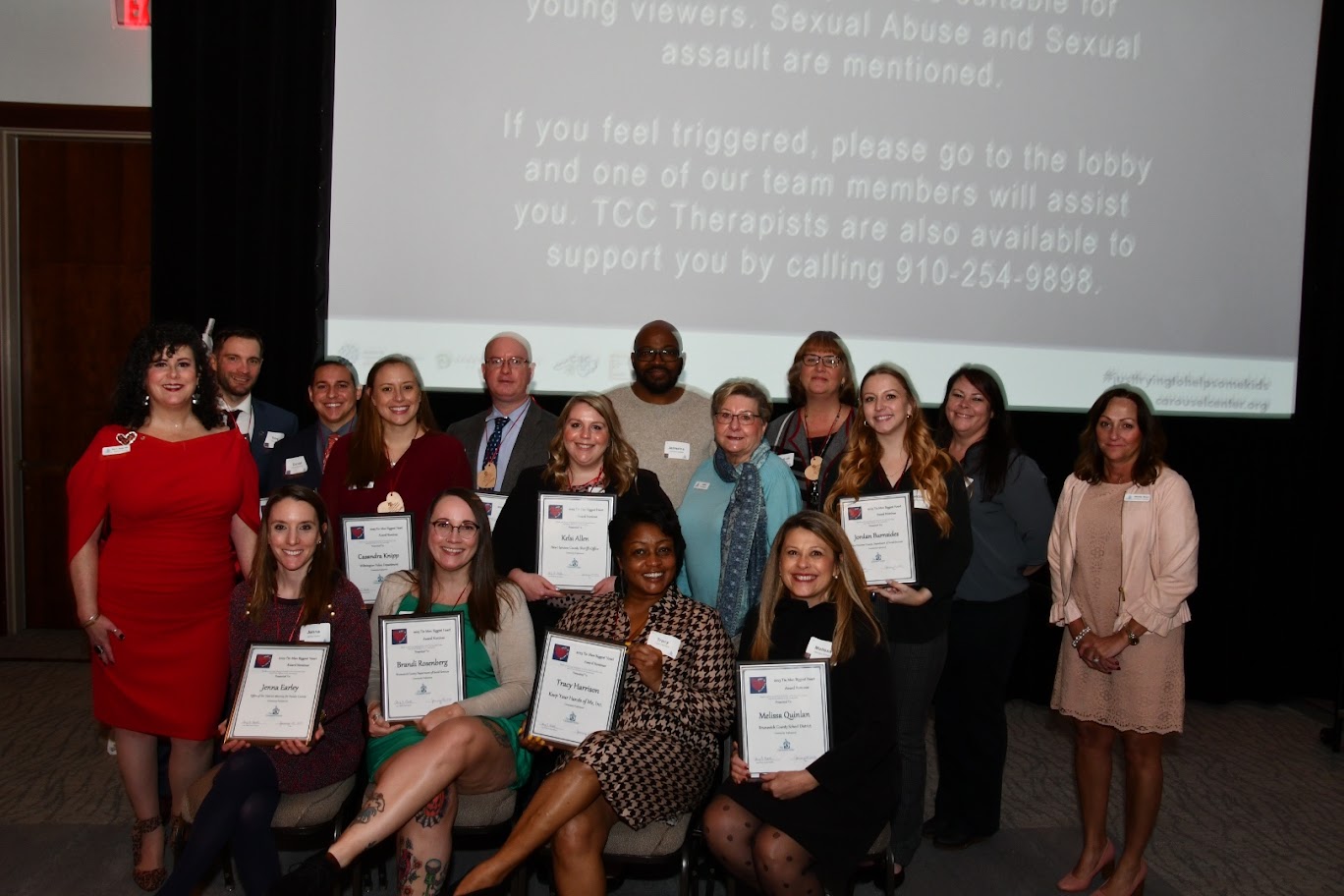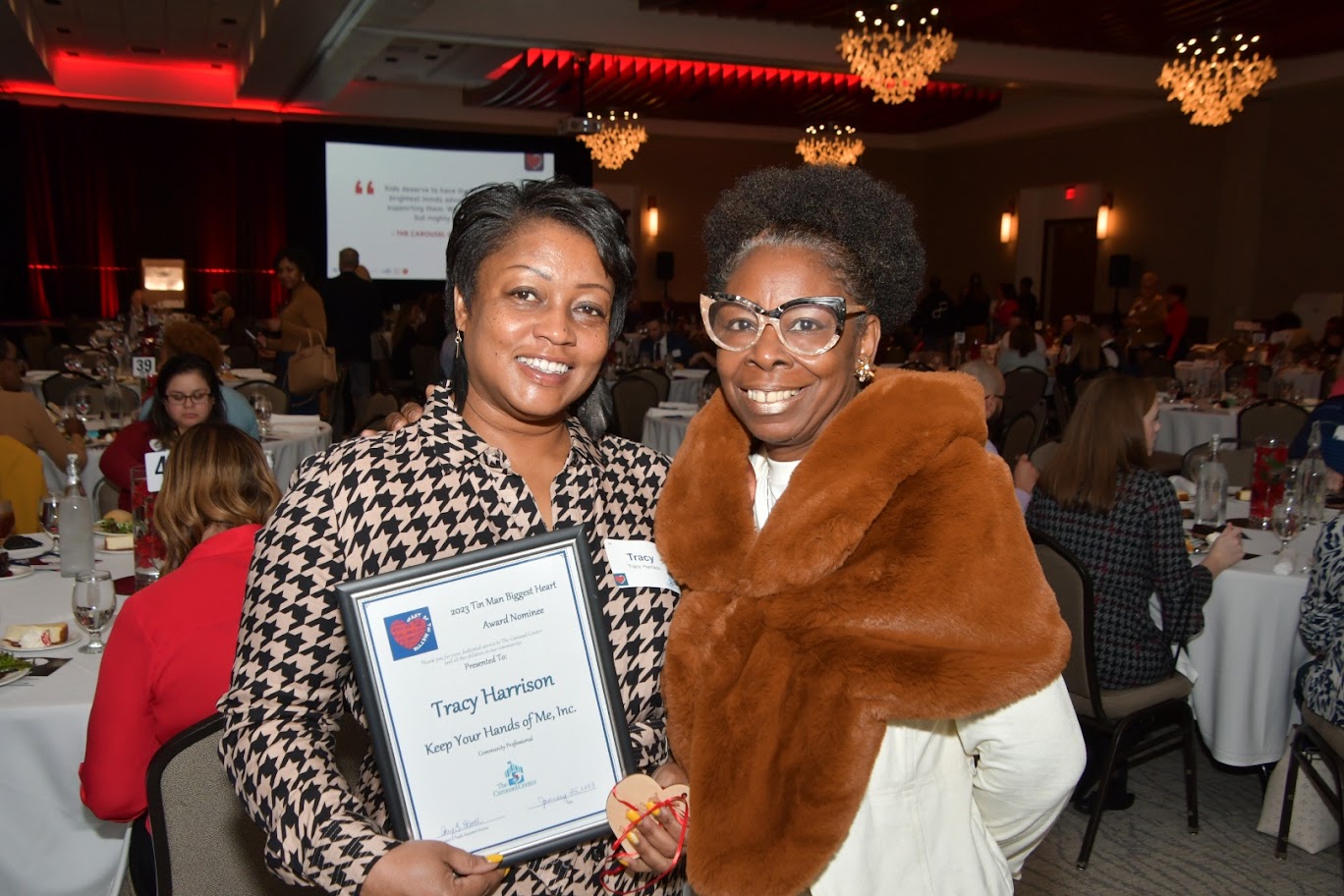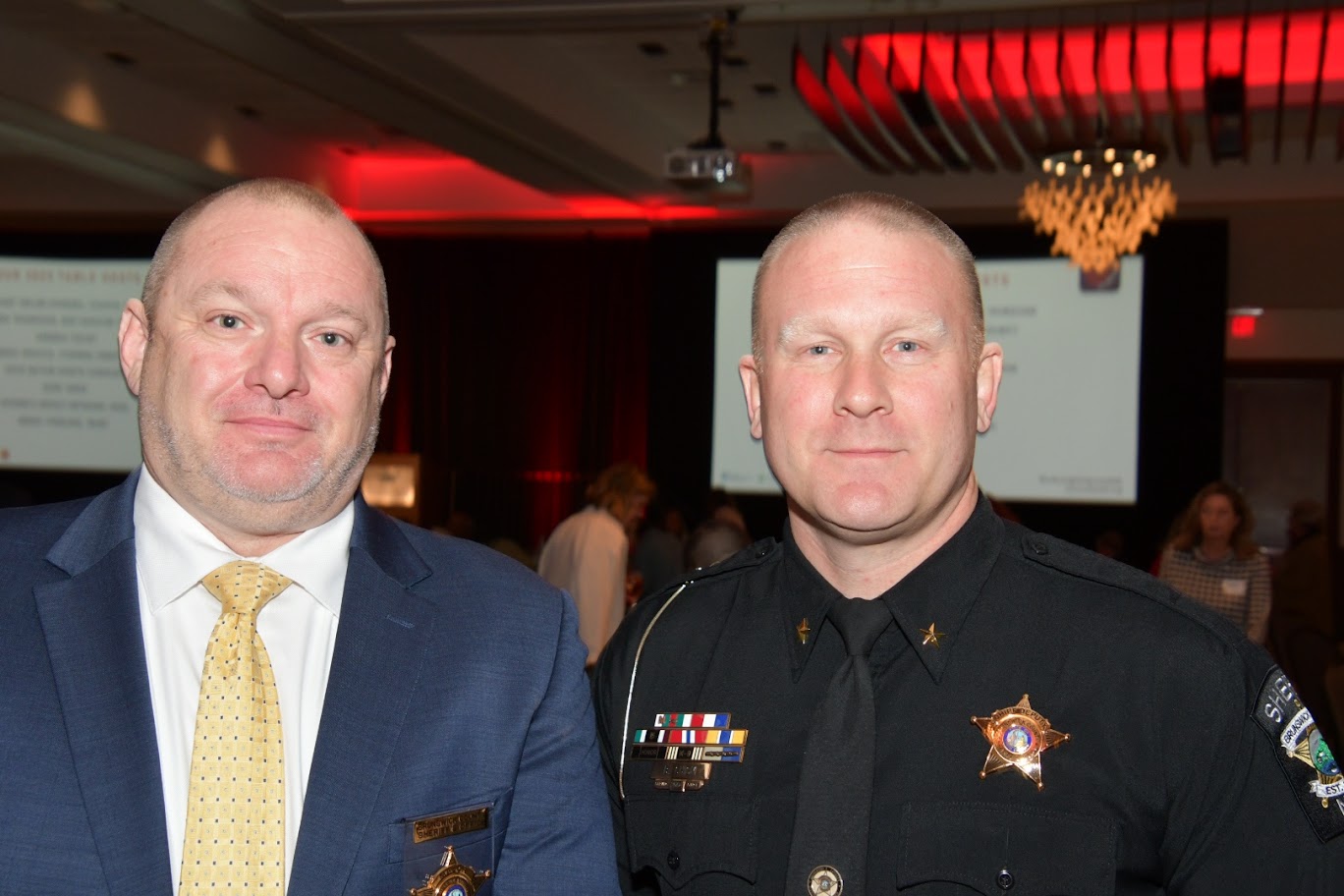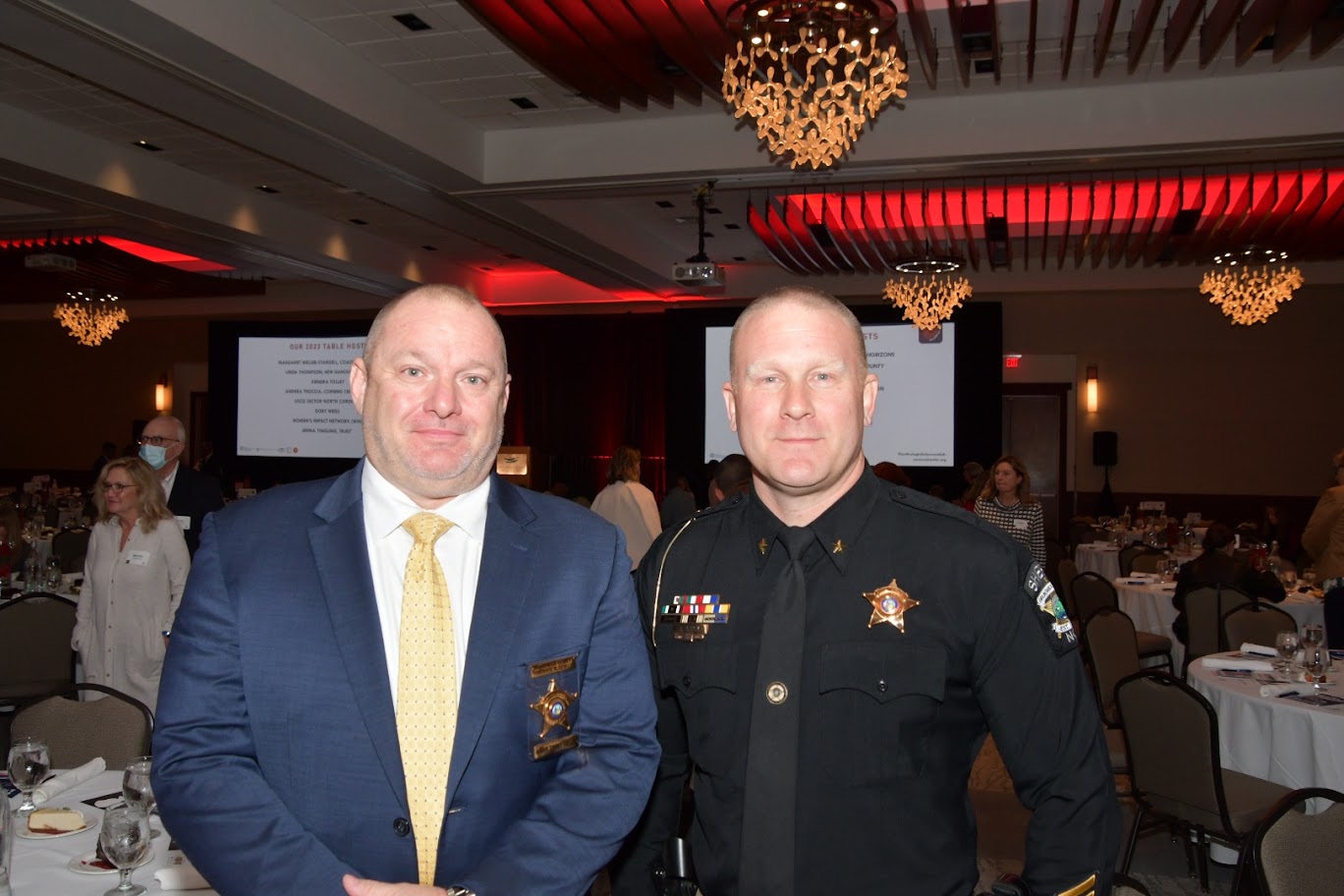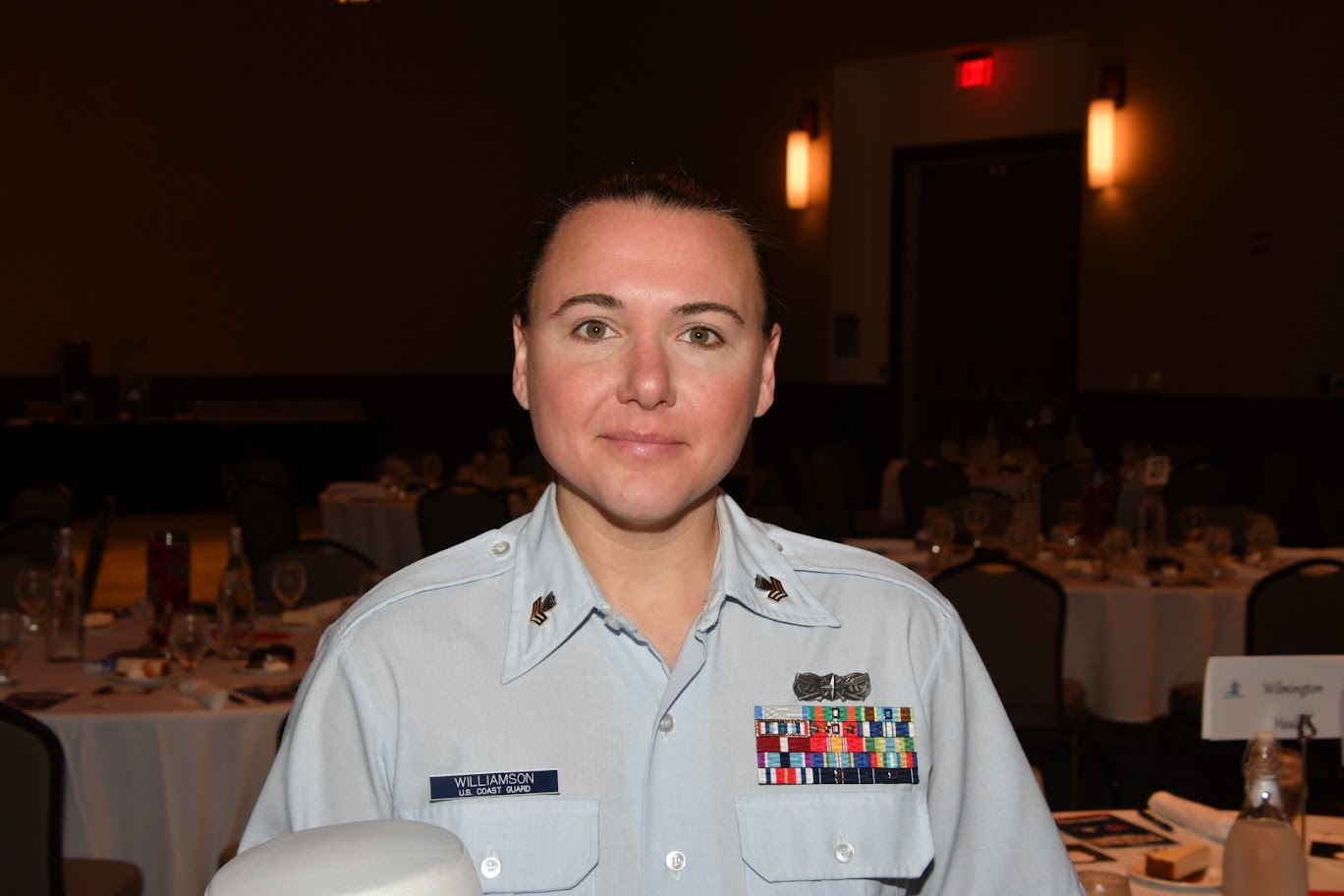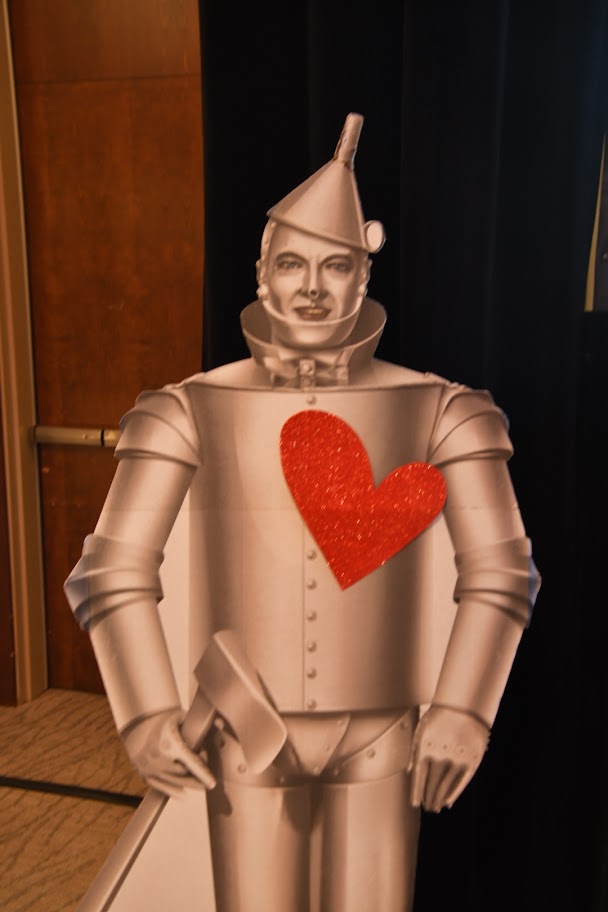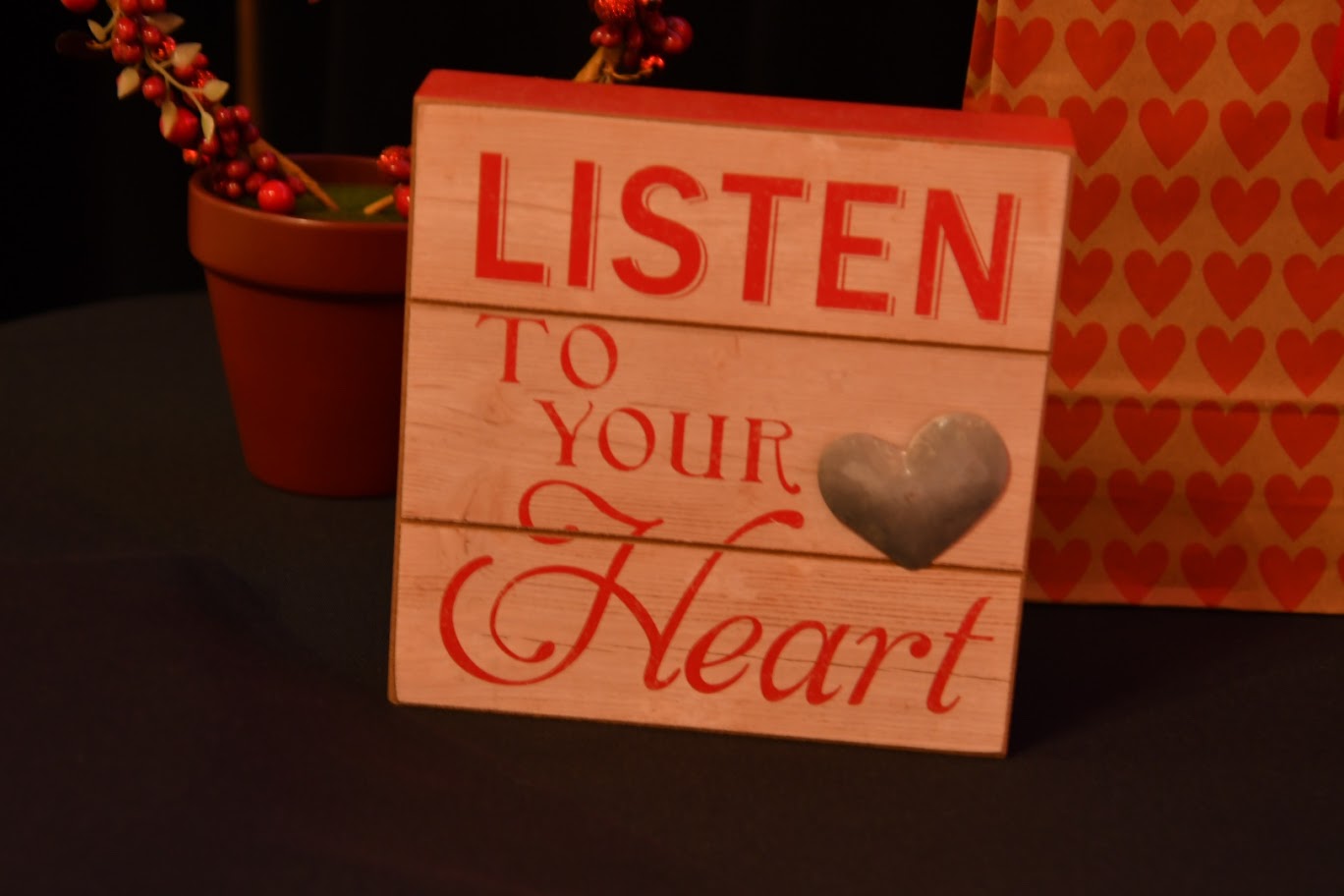 Thank you, IMAGE Photography by John Lam 910-264-2197
Previous Tin Man "Biggest Heart" Award Winners
Community Volunteer Tin Man of the Year
Beth Bell

For nearly 5 years, the first face you see at the New Hanover Carousel offices is Ms. Beth!  She has been a tried and true, dedicated Volunteer Greeter.  She is the cheerful face visitors experience week-in week-out, boosting the spirits of not only Carousel kids and their grown-ups, but for the whole Carousel Team, too. Always willing to do whatever needs to be done, rarely missing a week, seeking out projects when things are slow all show she has the Biggest Heart of ALL!  A champion for "behind the scenes" tasks, she is so kind and ready to help with any task, no matter how big or small, and her efforts keep Carousel operations humming right along!   Even away from Carousel, she looks for ways to help support Carousel's mission. Ms. Beth not only lends her valuable time and talents to Carousel, volunteering for most of Carousel's annual fundraising events, or outreach events, and spreading the word about Carousel, she gives generously of her treasure, too, making sure every Carousel family gets grocery gift cards as part of the gift package for Holiday Hugs.  As a direct investor in Carousel's efforts, she never tires to educate others about our agency, its dedicated Team, and encouraging others to get actively involved, too.  Kids need consistency and routine.  They need caring and supportive adults in their lives.  Ms. Beth IS that consistent and supportive presence for Carousel children, learning from them, playing with them, and even learning a new work in a different language.  She is so genuinely invested in Carousel's families and it shows!
Community Professional Tin Man of the Year

Detective Sydni Starnes, New Hanover County Sheriffs' Office

Detective Starnes serves as a Crimes Against Children (CAC) Detective in the New Hanover County Sheriff's Office.  She is responsible to investigate all manner of crimes involving children, including cases of physical/sexual abuse, neglect, and child pornography.  Literally every day Det. Starnes works to create a positive impact for children, not just as their detective, but also providing reassurance, understanding, and support for the victims of these horrible crimes.  Det. Starnes is constantly engaged with the child victims, their parents or guardians, and MDT partners at DSS, District Attorney's Office, and Carousel. Det. Starnes investigates NUMEROUS cases that involve predators contacting their victims using social media platforms.  In addition to investigating, she takes time to educate children, parents, guardians, and the public on the internet and personal safety in the hope that she can help prevent children from being victimized.
https://youtu.be/7Tl0Q1nuHYo
Community Volunteer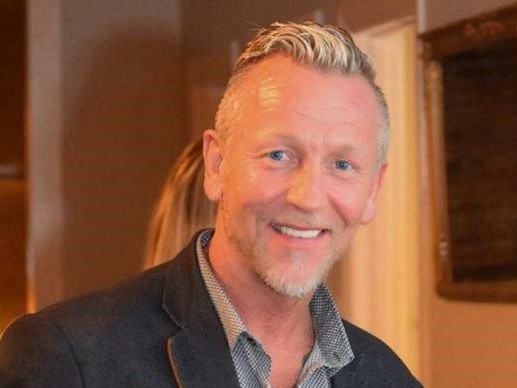 Jon Blackburn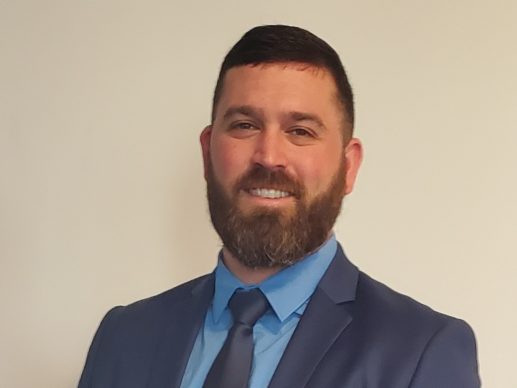 Detective Stephen Baize, Brunswick County Sheriff's Department
2019
Professional                                                           Volunteer
Detective Chawana Moore-Johnson                Justin Sorrells
New Hanover County Sherriff's Office            GLOW Academy
2018   
Professional:                                  Volunteer:
Detective Holt Wooddell                   Danielle Boisse
Wilmington Police Department       Port City Design Group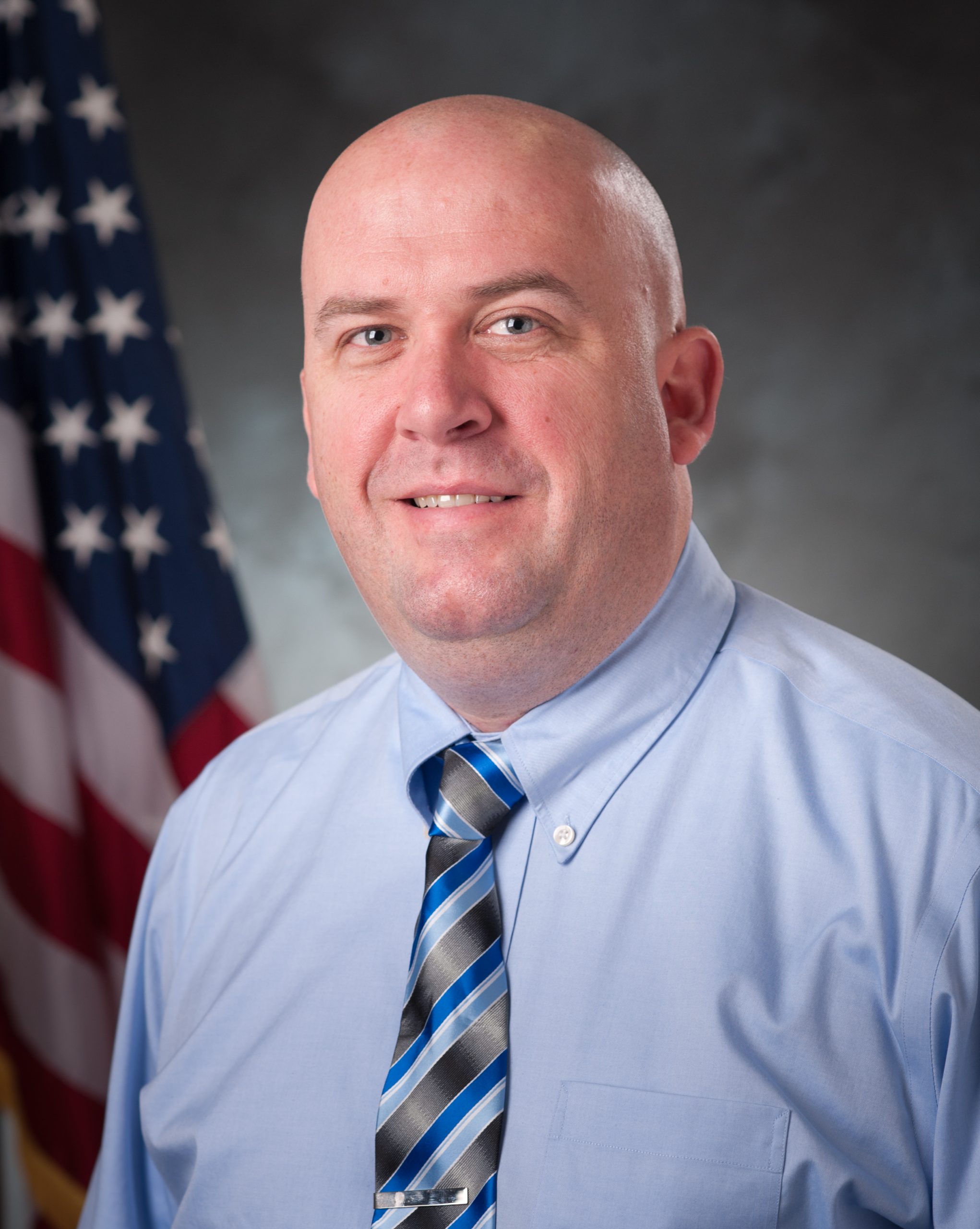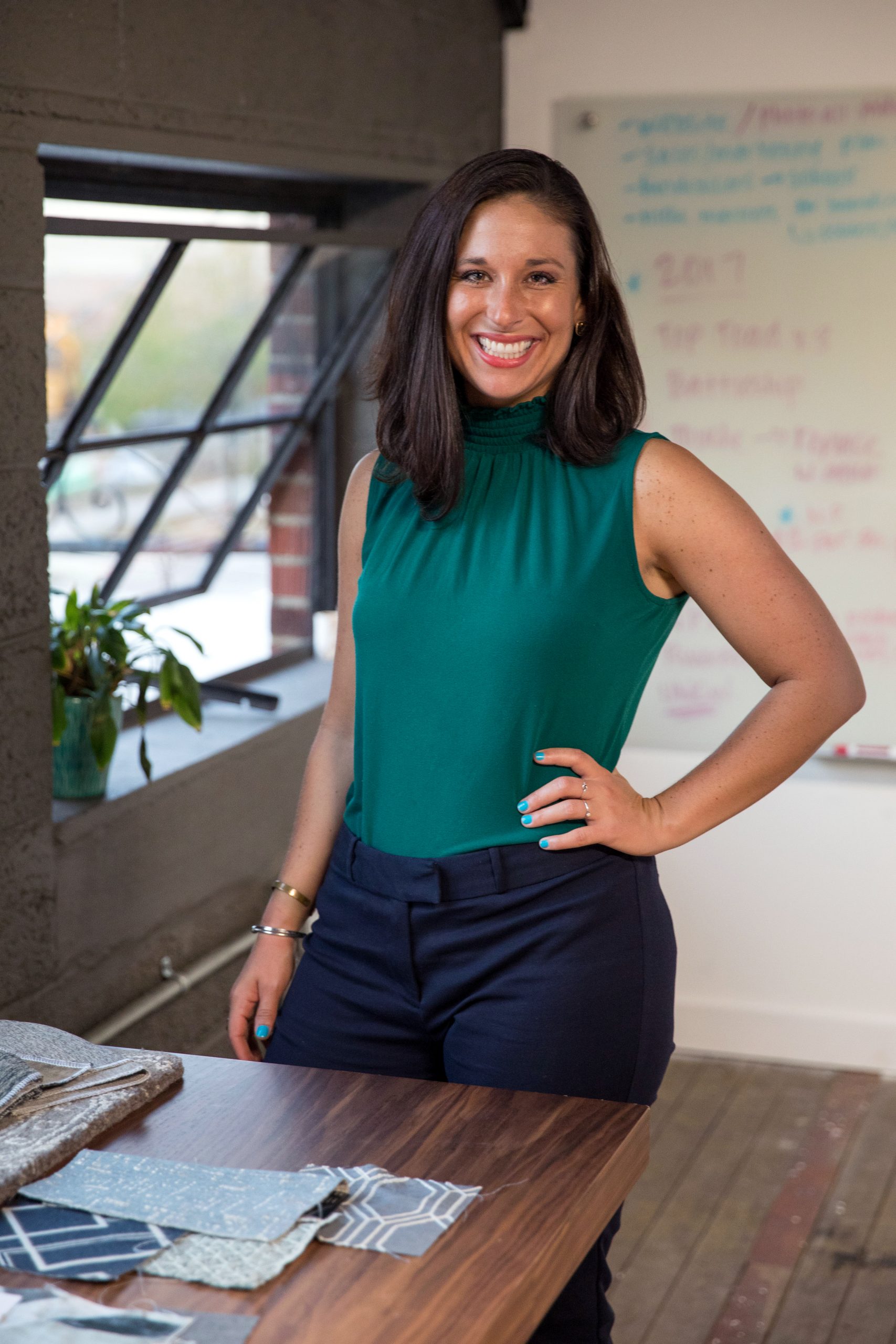 2017
Professional:
Marino, Wanda – Assistant Director-New Hanover DSS
Volunteer:
Vandenberg, Angelena – Volunteer Therapist – UNCW School of Social Work
2016   
Professional:
Clinard, Steve – Det. Sgt. Pender County Sheriff's Office
Volunteer:
Snyder, Michael – Carousel Center Greeter
Community Professional – Awarded to the Multi-Disciplinary Team (MDT) members who were present at the official National Children's Alliance Site Visit on December 10, 2014, and made it possible for The Carousel Center, Inc. to achieve full Child Advocacy Center Accreditation Status:
Amy Horgan, CoastalCare
Colleen Mistovitch, New Hanover Regional Medical Center
Det. Peter Oehl, Wilmington Police Department
Lance Oehrlein, Assistant District Attorney – NC 5th Judicial District
Det. Justin Ovaska, Wilmington Police Department
Amy Phillips, Rape Crisis Center of Coastal Horizons Center, Inc.
Kari Sanders, New Hanover County Department of Social Services
Det. Kelly Sellers, New Hanover County Sheriff's Department
Det. Mike Tenney, Wilmington Police Department
Lt. Thomas Tilmon, Wilmington, Police Department
Det. Amy Womble, New Hanover County Sheriff's Office
Community Volunteer – Awarded to community volunteer(s) who go above and beyond in their efforts to assist child victims of abuse through thick and thin.  These Biggest Hearts in the Cape Fear Community give of their time, energy, talents, and/or financially to ensure The Carousel Center remains available for children and families who need Child Advocacy Center services:
Bill & Debbie Rudisill